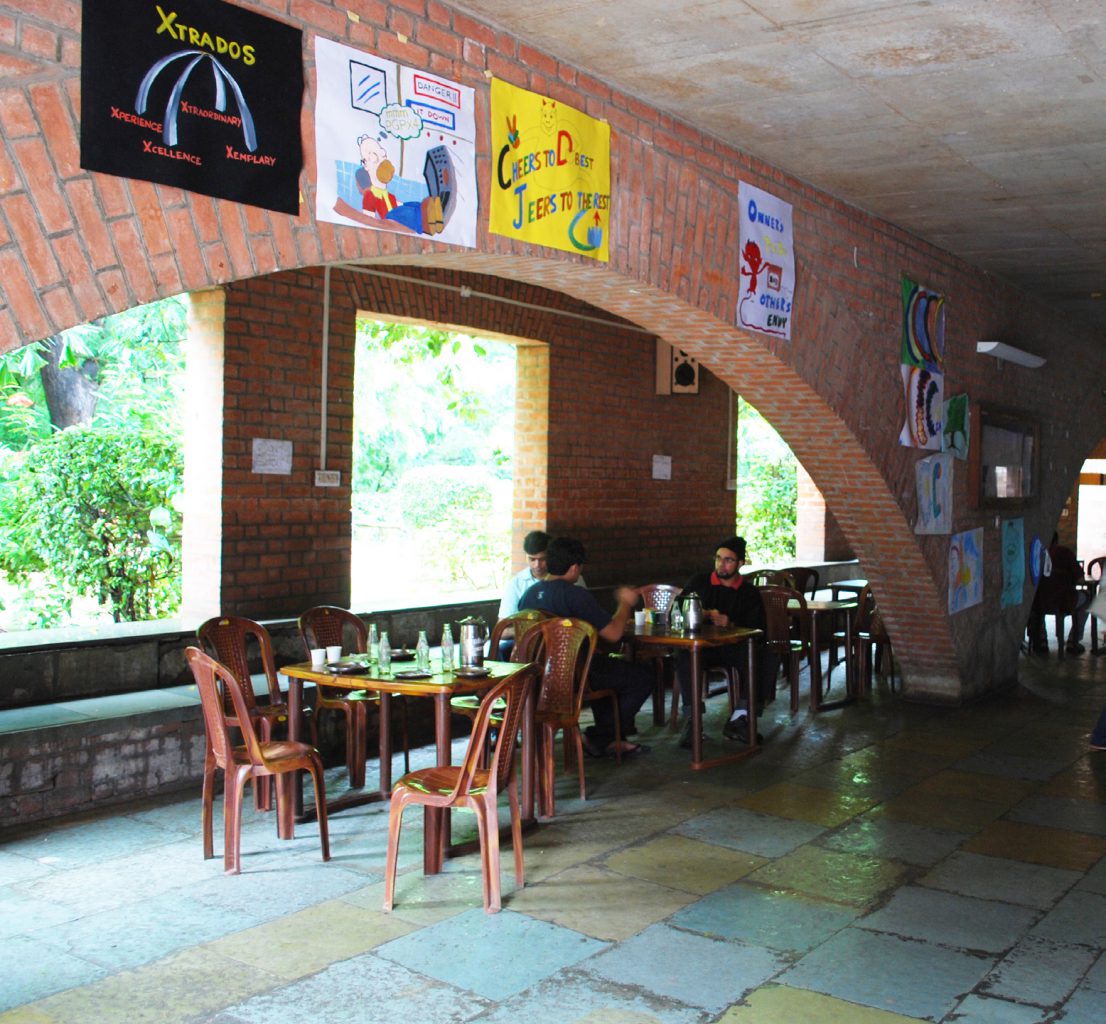 IIM cafeteria
22 Nov 2017
Keywords
A window in the cafeteria of the Indian Institute of Management, designed in Ahmedabad by Louis Kahn. The large brick arch creates a buffer layer with the large glassless opening on the outside, and sets of tables and chairs are arranged in between them. The brown of the brick and the green of the plants outside create a tasteful contrast.
IIM cafeteria
College Cafe / Ahmedabad, India / Am
This article is an excerpt from "Window Behaviorology," a joint research project concerning windows and the behaviors around them, done in collaboration with the Tokyo Institute of Technology's Yoshiharu Tsukamoto Laboratory.