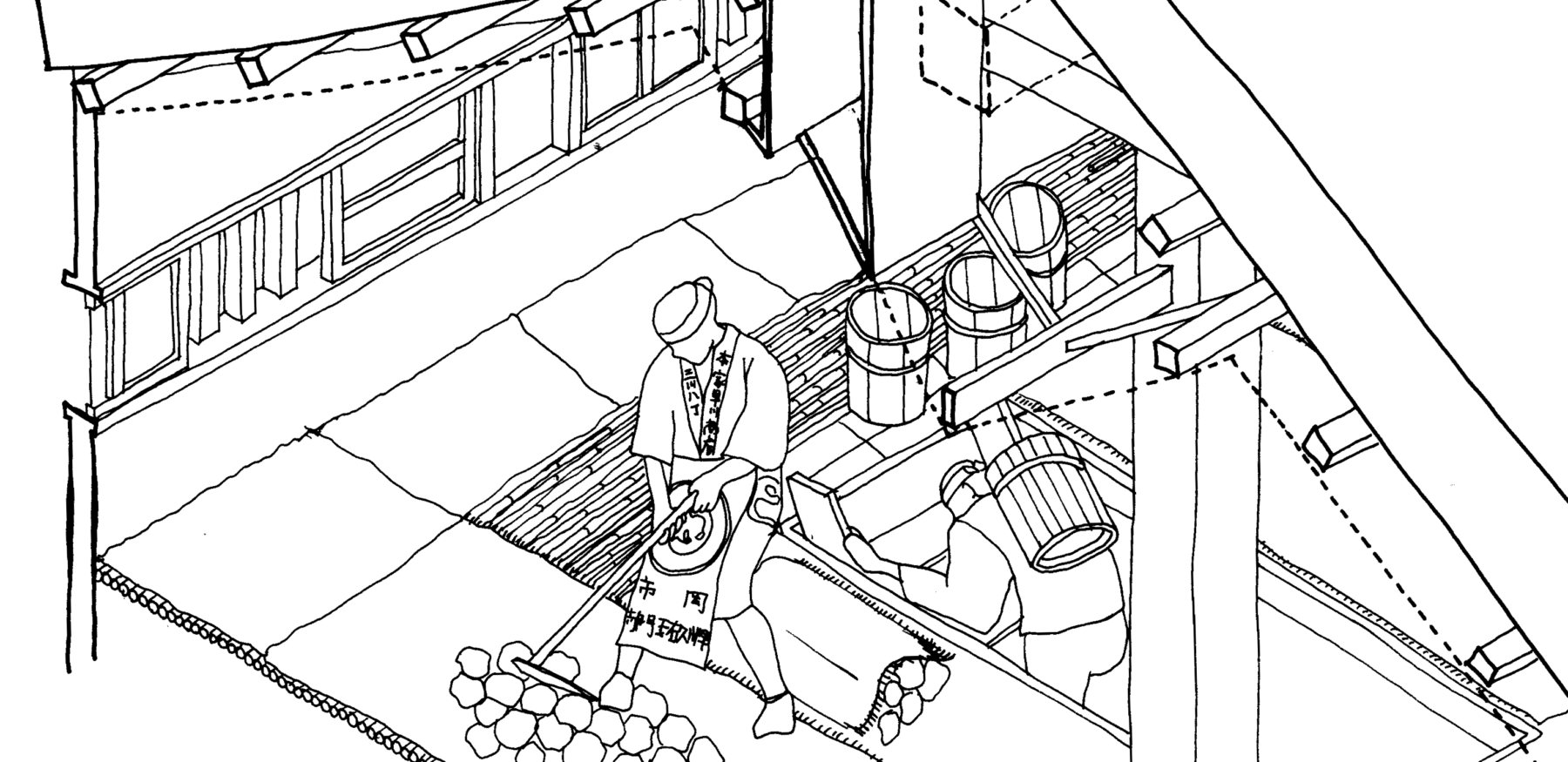 Hatcho Miso Kakukyu
/Window of Miso Storehouse
06 Oct 2021
Keywords
This Hatcho Miso storehouse (okura) in Okazaki City, Aichi Prefecture, was built in 1907 and is now a museum. The second floor was a site of soybean production, where steamed soybeans were spread over straw mats to allow the koji mold to grow. Several small windows provided easy temperature adjustment while the koji mold was growing. The aging process generated steam, which was discharged through the high windows.
Hatcho Miso Kakukyu
(Hatcho miso/Hatcho-cho, Okazaki City, Aichi Prefecture)
This article is an excerpt from "Window Workology," a joint research project concerning windows and the behaviors around them done in collaboration with Tokyo Institute of Technology's Yoshiharu Tsukamoto Laboratory.