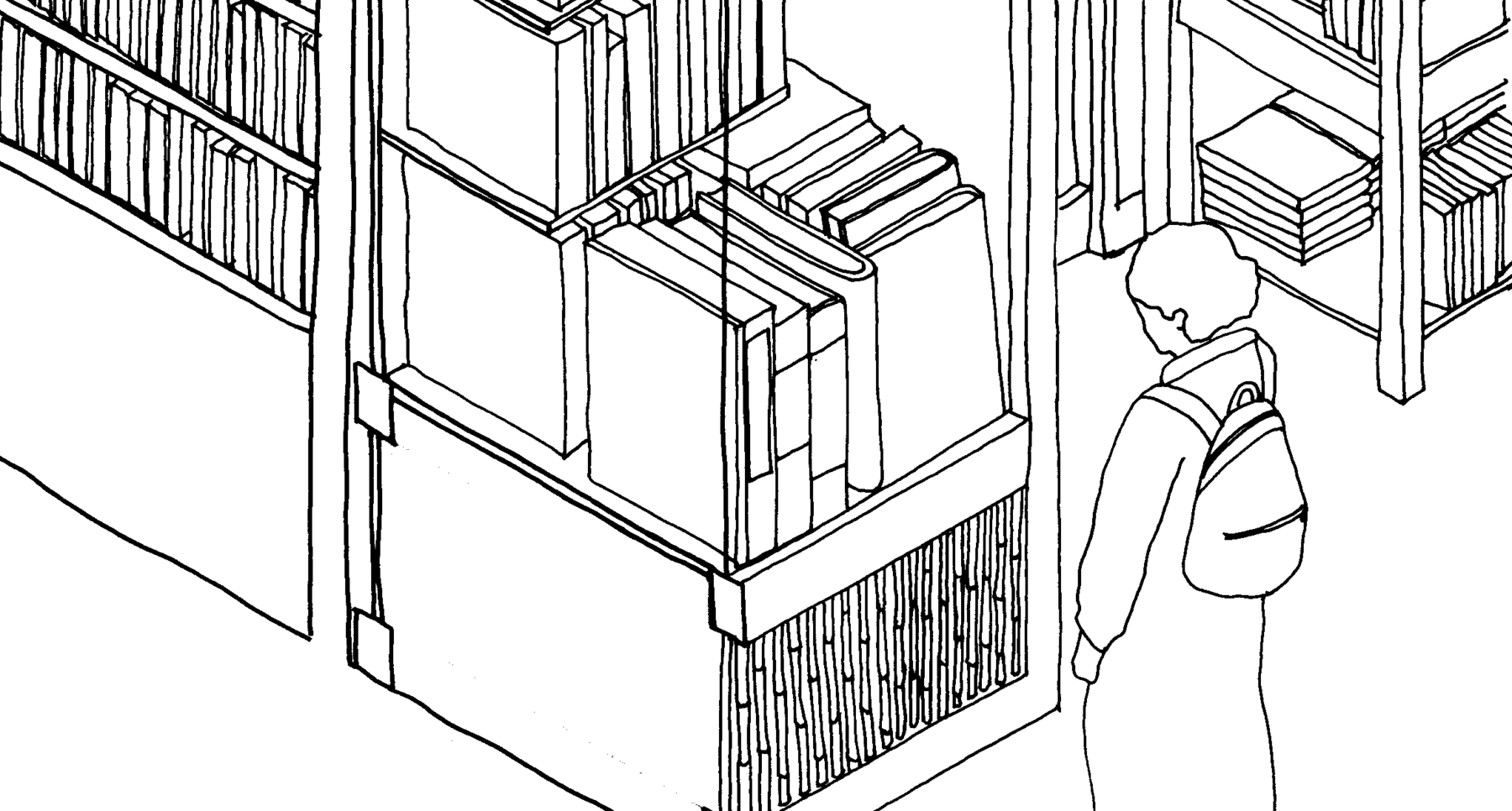 Kosho Shogakudo/Window for Books
05 Nov 2021
Keywords
The shopfront of this secondhand bookstore in Nakagyo Ward, Kyoto, features built-in bookcases facing the street by the entrance, overflowing with old books. At night, when the showcases are illuminated, the books appear dimly lit. Interested passersby peruse the old books under deep, overhanging eaves.
Kosho Shogakudo
(Used books/Nakagyo Ward, Kyoto City, Kyoto Prefecture)
This article is an excerpt from "Window Workology," a joint research project concerning windows and the behaviors around them done in collaboration with Tokyo Institute of Technology's Yoshiharu Tsukamoto Laboratory.