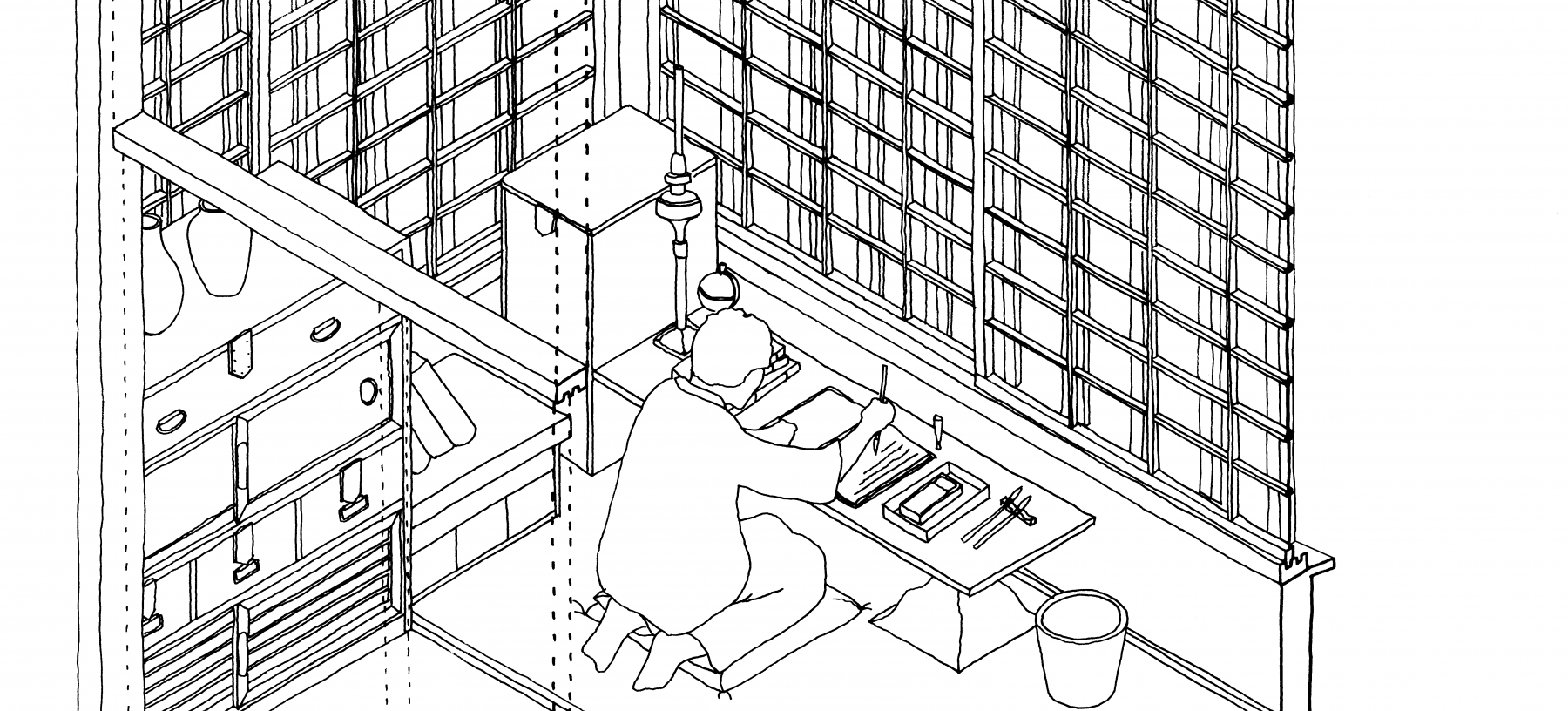 Shikidō/Frosted Glass Window for Study
04 Mar 2022
Keywords
This place is the birthplace of Shiki Masaoka, where he lived until the age of 17 years, reproduced in Matsuyama, Ehime Prefecture. Shiki studied Chinese poetry and other works in a three-tatami-mat study room as a junior high school student. The two sides of the room featured small sliding windows with frosted glass. A low desk with inkstones and brushes was placed in front of these windows, where he used the natural light for his studies. A wooden lattice is placed outside the window.
Shikidō
(Study/Matsuyama City, Ehime Prefecture)
This article is an excerpt from "Window Workology," a joint research project concerning windows and the behaviors around them done in collaboration with Tokyo Institute of Technology's Yoshiharu Tsukamoto Laboratory.