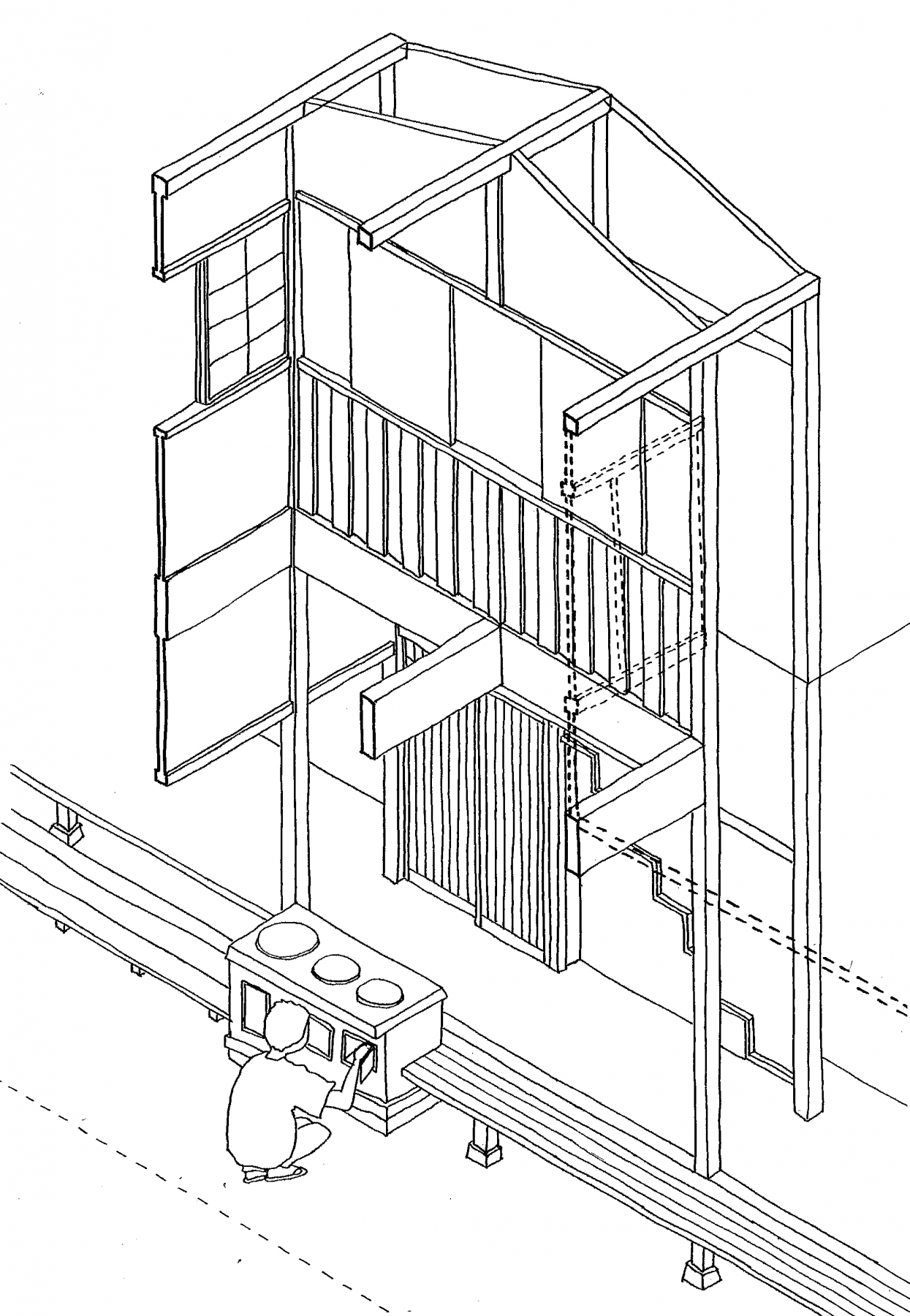 Osaki lacquerware shop/Lacquer and Clerestory
13 May 2022
Keywords
The earthen space in the Osaki lacquerware shop. The quality of lacquerware is verified by steaming the finished lacquerware in a pot placed on the earthen floor. High-placed windows enable heat and steam from the pot to escape and provide light. The high-placed windows can be opened and closed from the room on the second floor. The pillars and beams on the walls are lacquered.
Osaki lacquerware shop
(Wajima paint/Wajima City, Ishikawa Prefecture)
This article is an excerpt from "Window Workology," a joint research project concerning windows and the behaviors around them done in collaboration with Tokyo Institute of Technology's Yoshiharu Tsukamoto Laboratory.