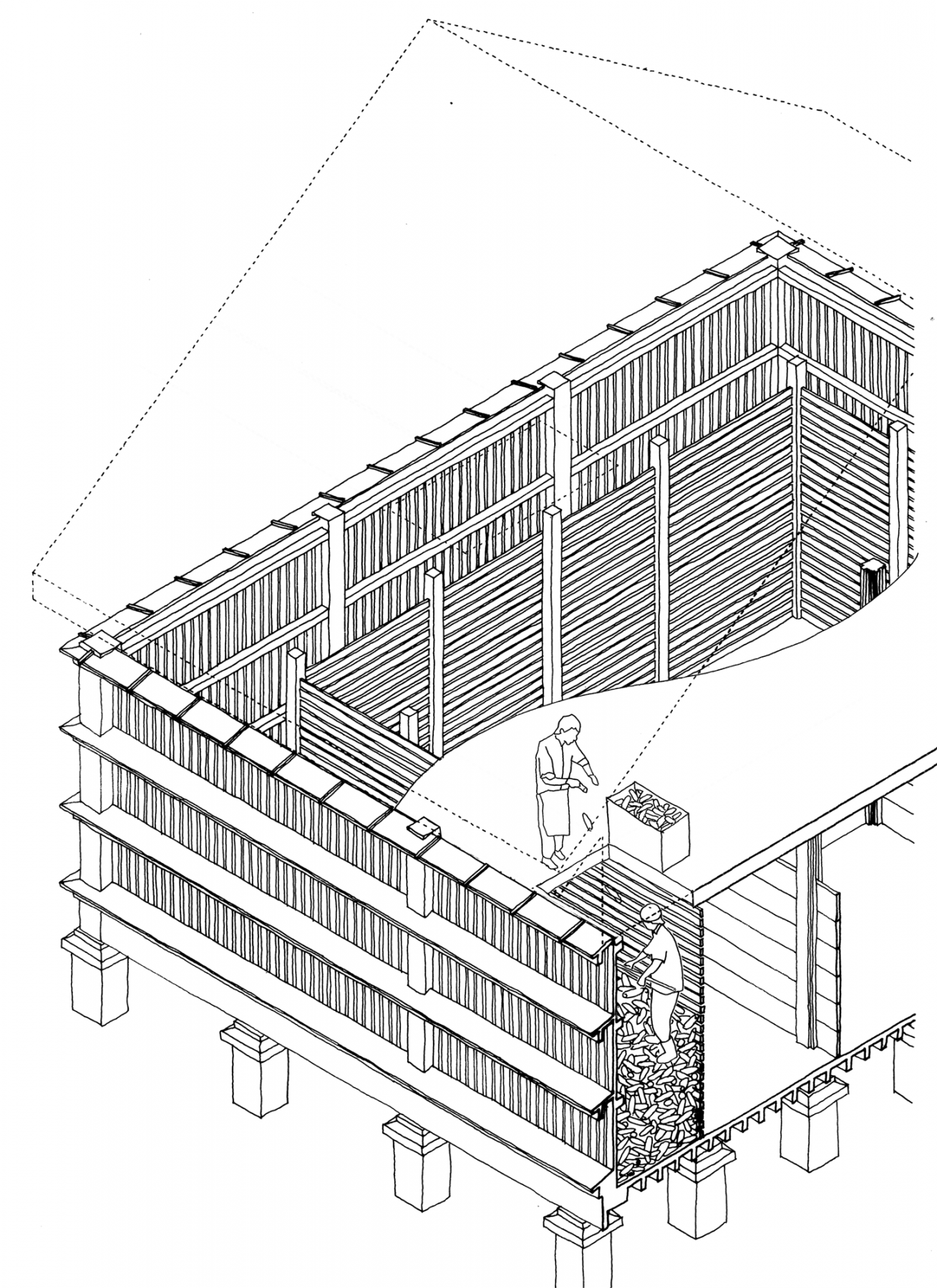 Sapporo Agricultural College Farm No. 2/Window for Corn Storage
10 Jun 2022
Keywords
A grain store built in 1876 on the campus of Hokkaido University in Sapporo City, Hokkaido. Under the large-scale agricultural management plan of Dr. Clark, a warehouse for storing corn, which serves as concentrated feed for dairy cows, was built with reference to granaries in Massachusetts in the United States. The corn is stored between the vertical and horizontal wooden sawtooth walls on the first floor using natural ventilation to prevent spoilage. An inner drainboard is paneled for every few pieces, which can be removed by lifting. An inner lateral drainboard panel is removed to access the corn.
Sapporo Agricultural College Farm No. 2
(Corn/Sapporo City, Hokkaido)
This article is an excerpt from "Window Workology," a joint research project concerning windows and the behaviors around them done in collaboration with Tokyo Institute of Technology's Yoshiharu Tsukamoto Laboratory.