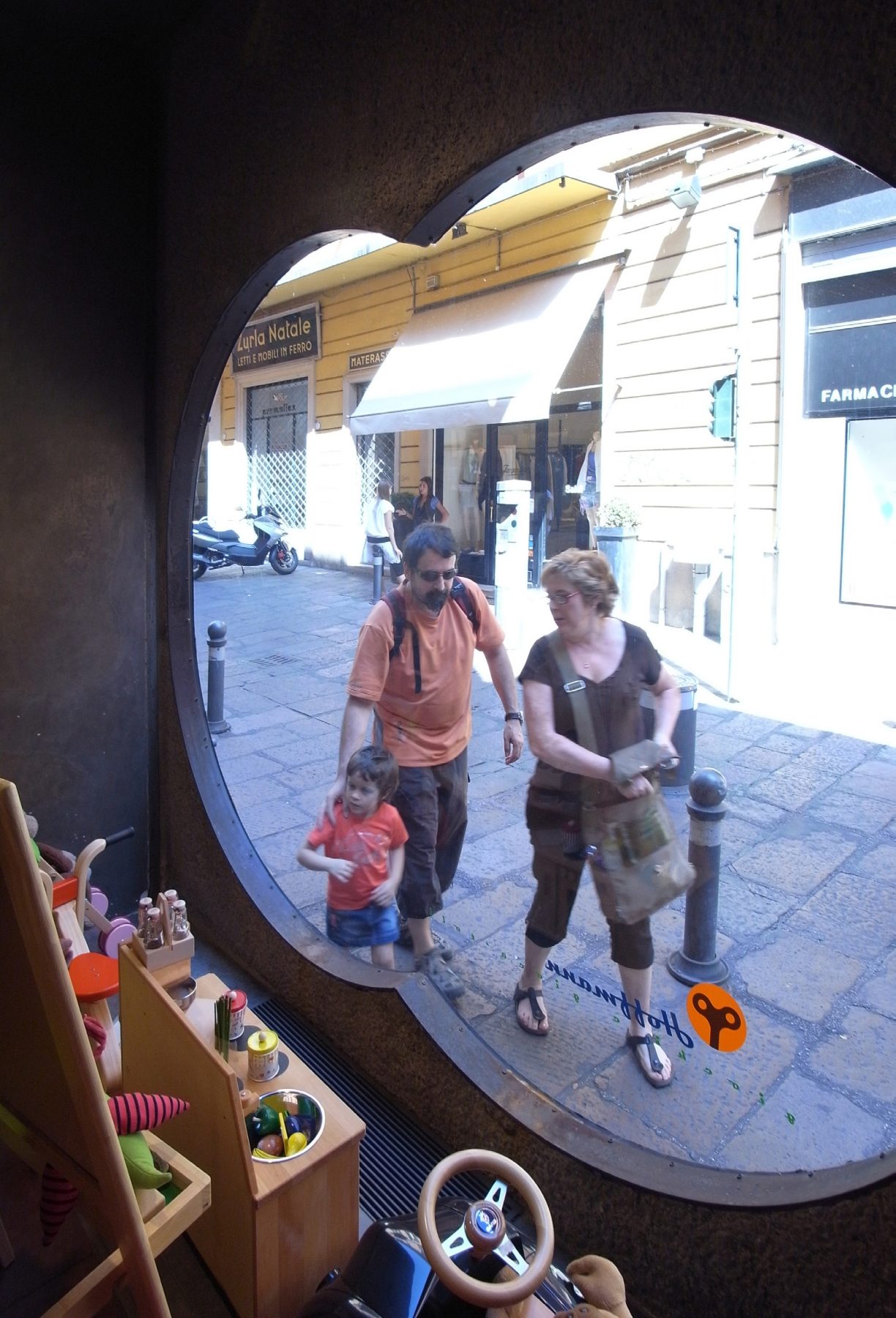 Via Altabella Toyshop
27 Feb 2018
Keywords
The window of a shop designed in Bologna by Carlo Scarpa. The window, which combines two circular shapes, is fixed to the façade from which it is carved with similarly shaped fasteners.  The toyshop's window acts as a show window onto the street.
Via Altabella Toyshop
Shop / Bologna, Italy / Csa
This article is an excerpt from "Window Behaviorology," a joint research project concerning windows and the behaviors around them done in collaboration with Tokyo Institute of Technology's Yoshiharu Tsukamoto Laboratory.