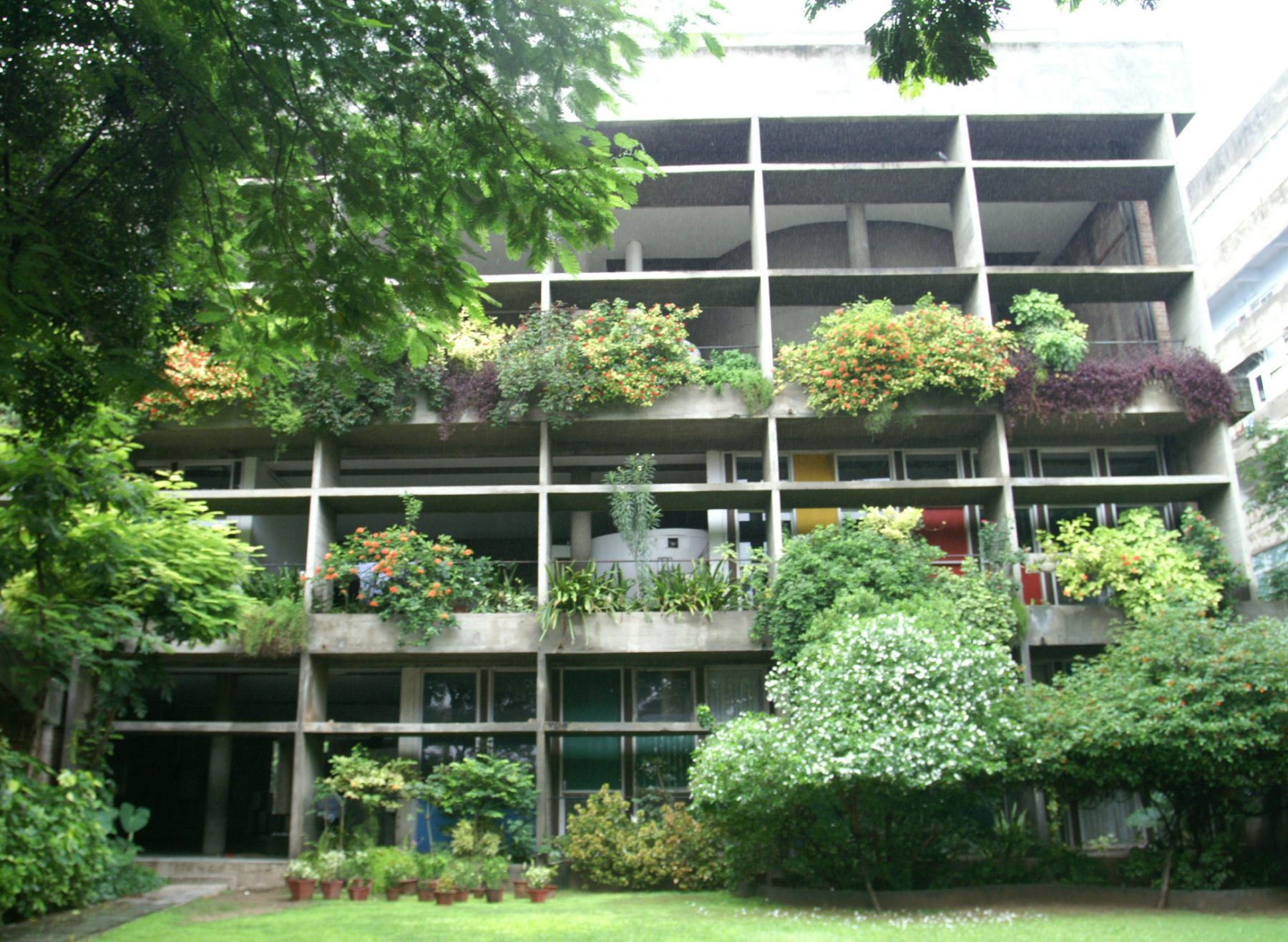 Mill Owner's Association Building
04 Apr 2018
Keywords
Windows making up the wall of the eastern meeting room in the Mill Owner's Association Building designed by Le Corbusier in Ahmedabad. The surface of the wall is divided into fixed windows and colorful bookshelves, between which are placed ventilation windows built of wooden inward-opening doors and screen doors. Outside, the elevation is covered with vertical brise-soleil between which are growing plants bathed in the eastern morning sun.
Mill Owner's Association Building
Office & Public Hall / Ahmedabad, India / Am
This article is an excerpt from "Window Behaviorology," a joint research project concerning windows and the behaviors around them done in collaboration with Tokyo Institute of Technology's Yoshiharu Tsukamoto Laboratory.