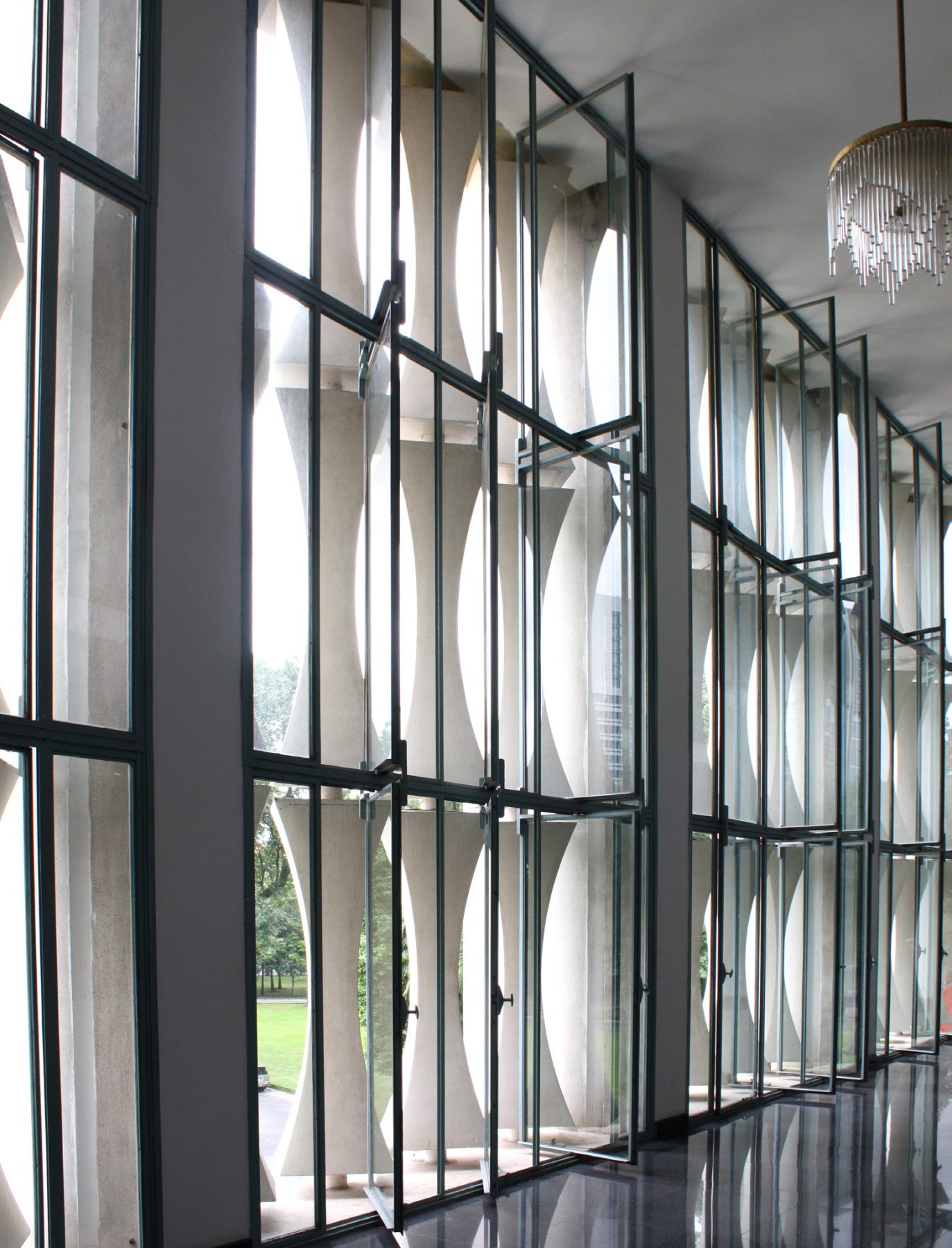 Hoi Truong Thong Nhat
06 Mar 2018
Keywords
A window of the Reunification Palace (built on the site of the former Norodom Palace) in Ho Chi Minh City. Three continuous floors of rotating windows in the double-skin façade work together for the adjustment of light.
Hoi Truong Thong Nhat
Hall / Ho Chi Min, Vietnam / Aw
This article is an excerpt from "Window Behaviorology," a joint research project concerning windows and the behaviors around them done in collaboration with Tokyo Institute of Technology's Yoshiharu Tsukamoto Laboratory.