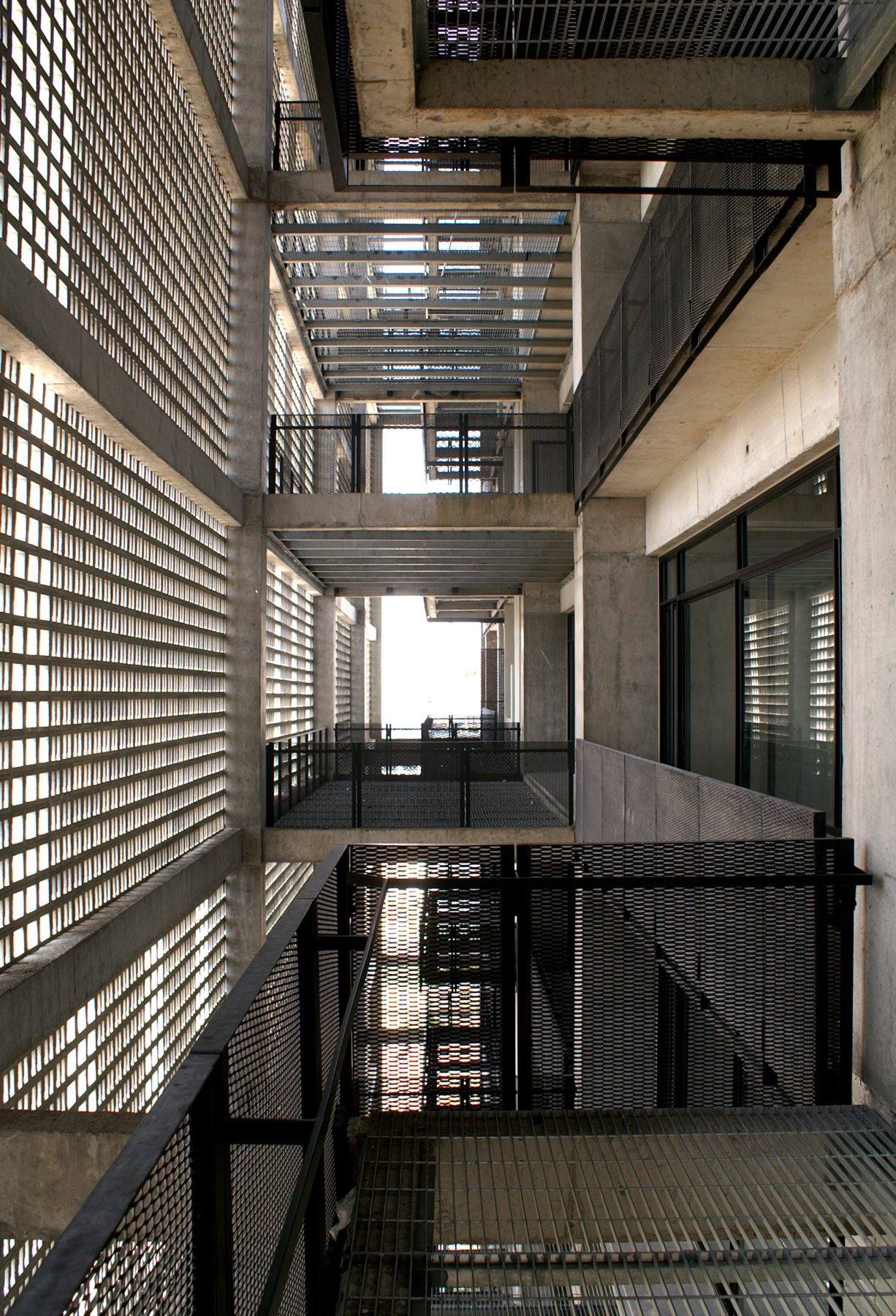 Office in Kuala Lumpur
06 Feb 2018
Keywords
The windows of an office building designed by Kevin Low on the outskirts of Kuala Lumpur. Lounge spaces such as a smoking area sit in the space between the windows and concrete block composing the double-skin façade. The concrete block blocks the noise of the highway and the direct sunlight, while allowing for the flow of air.
Office in Kuala Lumpur
Office / Kuala Lumpur, Malaysia / Af
This article is an excerpt from "Window Behaviorology," a joint research project concerning windows and the behaviors around them done in collaboration with Tokyo Institute of Technology's Yoshiharu Tsukamoto Laboratory.