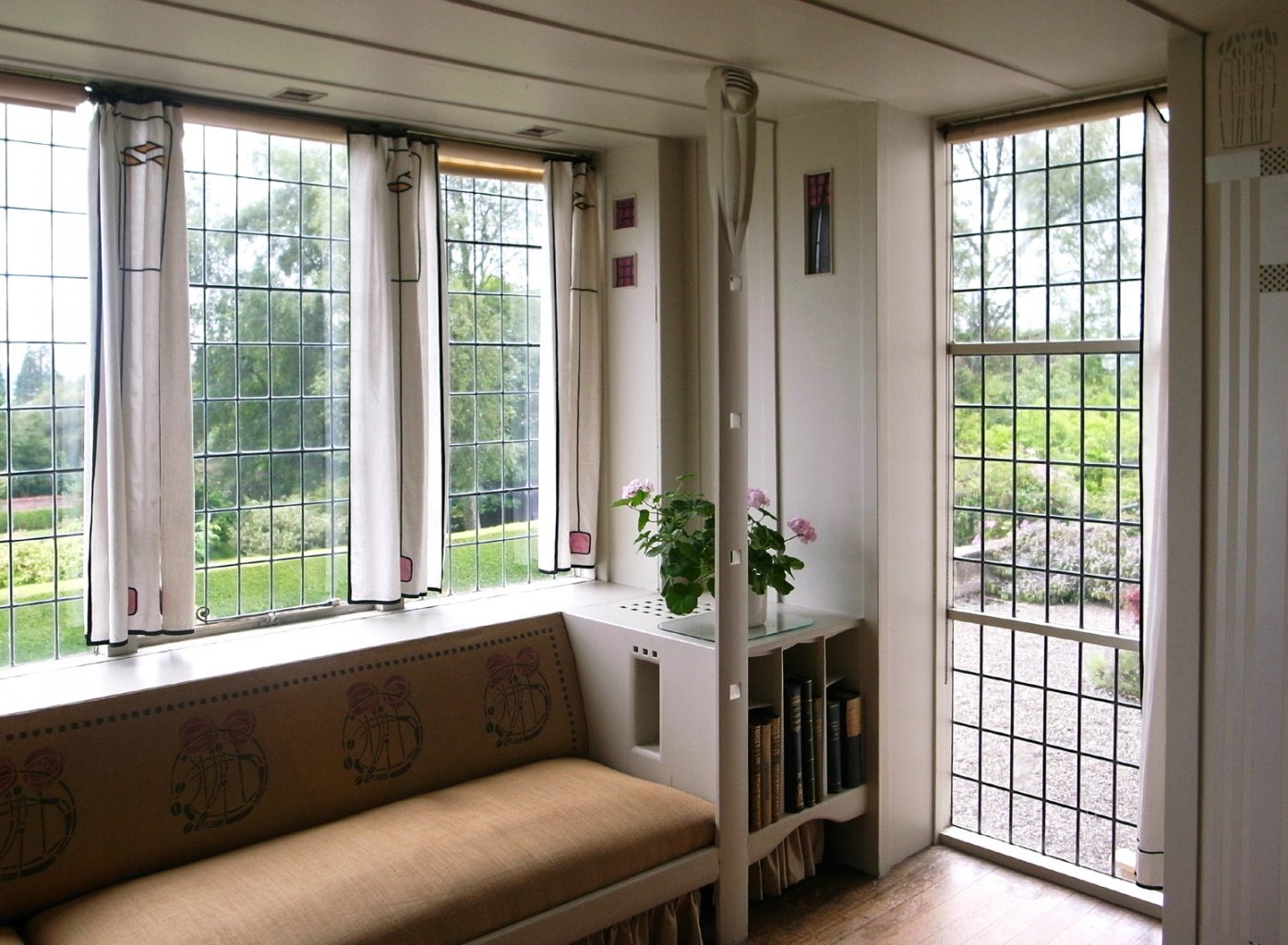 Hill House
17 Apr 2017
Keywords
The living room bay window of the Hill House, designed in Glasgow by Charles Rennie Mackintosh. A sofa and small bookshelf are built in in front of the window, creating a small space within the large living room. Fixed windows and casement windows alternate on the front face, while two glass doors allow one to step into the garden.
Hill House
House / Glasgow, Scotland / Cfb
This article is an excerpt from "Window Behaviorology," a joint research project concerning windows and the behaviors around them, done in collaboration with the Tokyo Institute of Technology's Yoshiharu Tsukamoto Laboratory.