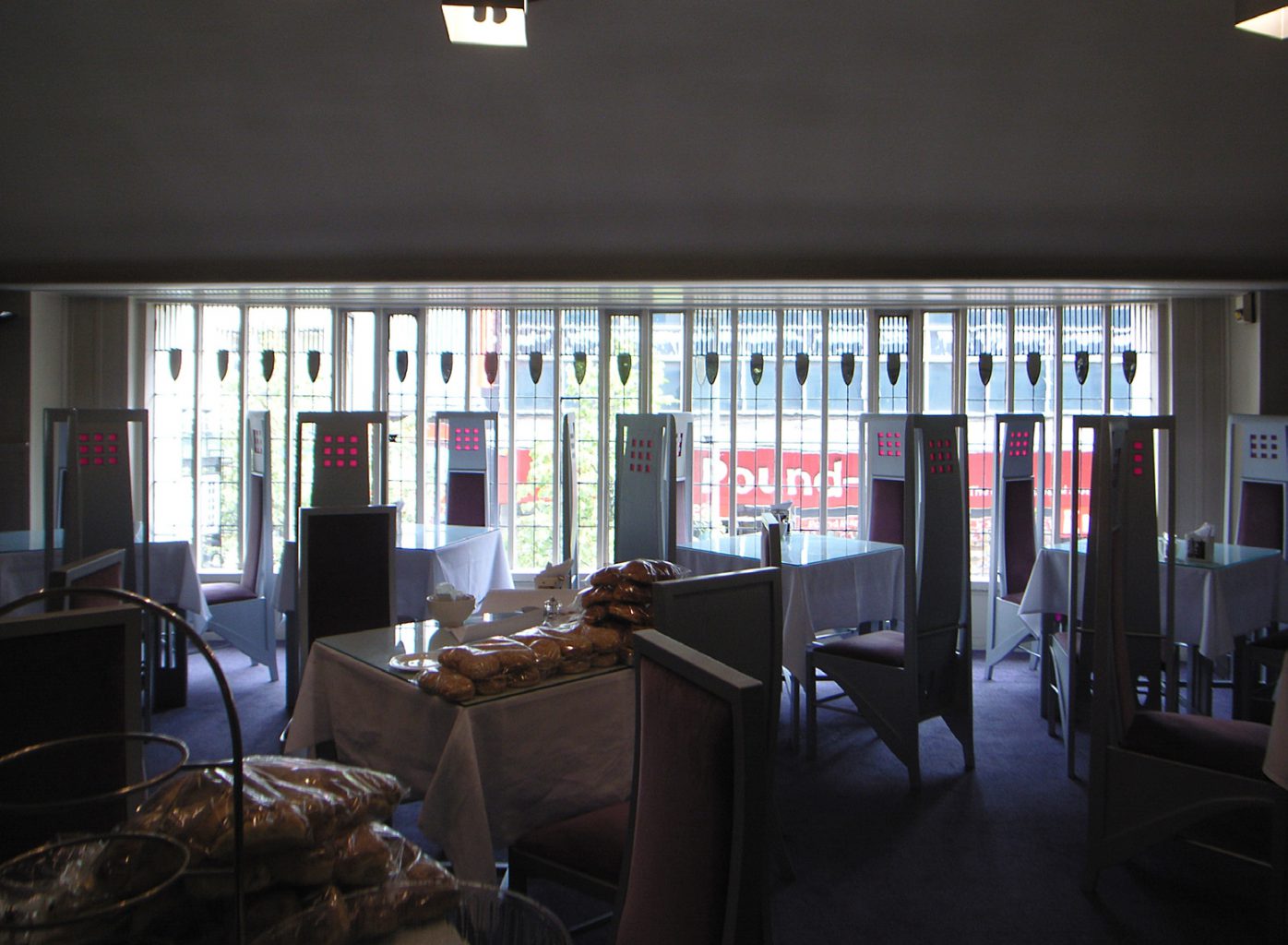 Willow Tearooms
28 Nov 2014
Keywords
The windows of the Willow Tearooms designed in Glasgow by Charles Rennie Mackintosh. The row of twenty-two fixed and double-swing windows makes a slight curve, creating a large opening onto the street. Divided by a steel frame and closely-spaced mullions, each window is fitted with a small mirror.
Willow Tearooms
Café / Glasgow, Scotland / Cfb
This article is an excerpt from "Window Behaviorology," a joint research project concerning windows and the behaviors around them done in collaboration with Tokyo Institute of Technology's Yoshiharu Tsukamoto Laboratory.