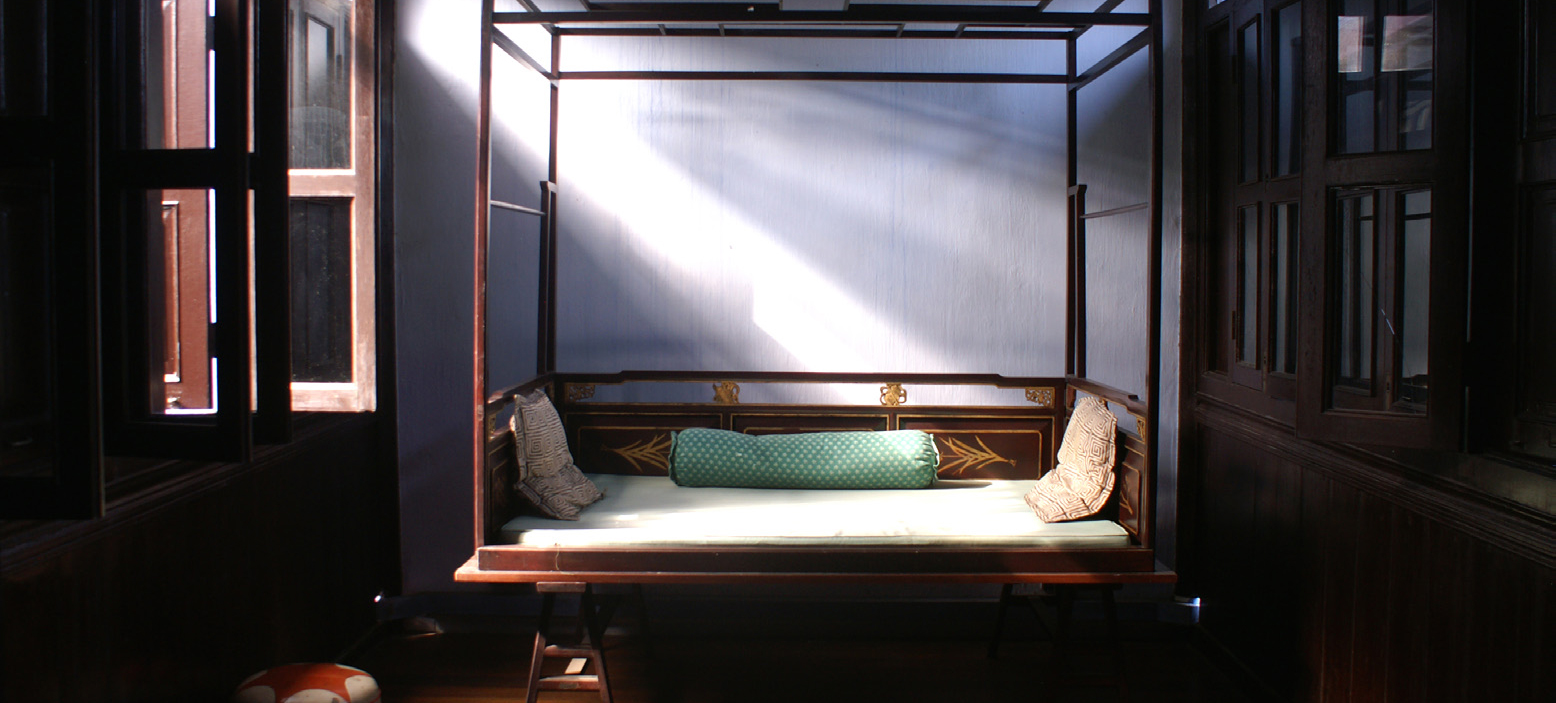 Cheong Fatt Tze Mansion
16 Jun 2015
Keywords
The windows of a hotel and museum in Georgetown, on Penang Island. Originally the house of a Chinese merchant, the blue wall is based on ideas from feng shui. The wooden double-windows line the entire corridor, with a bar on each side of the window that can be used to adjust the angle of its louvers. The windows were made with a magatama motif, imbuing the windows with a sense of fortune for prosperous business.
Cheong Fatt Tze Mansion
Hotel, Museum / Penant, Malaysia / Af
This article is an excerpt from "Window Behaviorology," a joint research project concerning windows and the behaviors around them done in collaboration with Tokyo Institute of Technology's Yoshiharu Tsukamoto Laboratory.