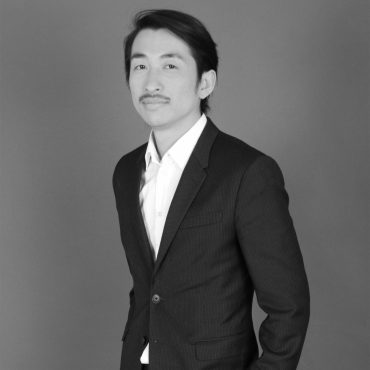 Raybun Funaki (TeePee Architects)
1987 Born in Ibaraki, Japan 2010 Bachelor degree from Department of Architecture and Building Engineering, Shibaura Institute of Technology. Studied abroad in France 2013 Completed the Master Course, ENSA-Paris-Belleville, Architecte diplomé d'état. Worked at EZCT architecture & design research 2014. Founded TeePee Architects in Paris.

Show window of Passage Jouffroy
The city of Paris is divided into 20 arrondissements. First arrondissement including the Louvre Museum is located approximately at the center of Paris. From there, the arrondissemens are numbered in a clockwise spiral, ending at  the eastern part of Paris.Among the 20 arrondissements, I started my architectural career in Paris at a university of the Belleville district. This district is located on the second-highest hill next to Montmartre and is always  vibrant as an immigration district today. There are cheap bars where students gather, and shops run by mainly Chinese or North African people. A lot of Eastern European people are living there. For this reason, I feel a different type of bustle and smell from that of the center of Paris throughout the day. At the top of the hill of Belleville Street, there is a Belleville park having a panoramic view of Paris. Since the view of Paris from the park was beautiful, the name of this district began to be called 'Belle ville' (beautiful town).
Arrondissements of Paris.
Six years have passed since I arrived in Paris. Although my daily life has been changing and evolving every moment, Paris has kept the skyline since it has been built. The scenery of the small windows through the walls on the other side of the Seine River and the street haven't changed their position since long before I arrived here. The busy traffic through the window has been unnaturally the same since the first day.
In the history and culture of the city of Paris, there is no doubt that the window has existed as a symbol and is an important part of the building. Meanwhile, it is well known that most of the things that happen around windows are everyday things or just slight changes in Paris.
What are the windows of Paris? I am not yet ready to straightforwardly provide an answer to explain the essence of the windows. I do not know whether the answer really exists. Anyway, in order to advance this question, I try to open up various cross-sections of the windows of Paris one by one. I expect to clarify the windows of Paris and aim to approach them.