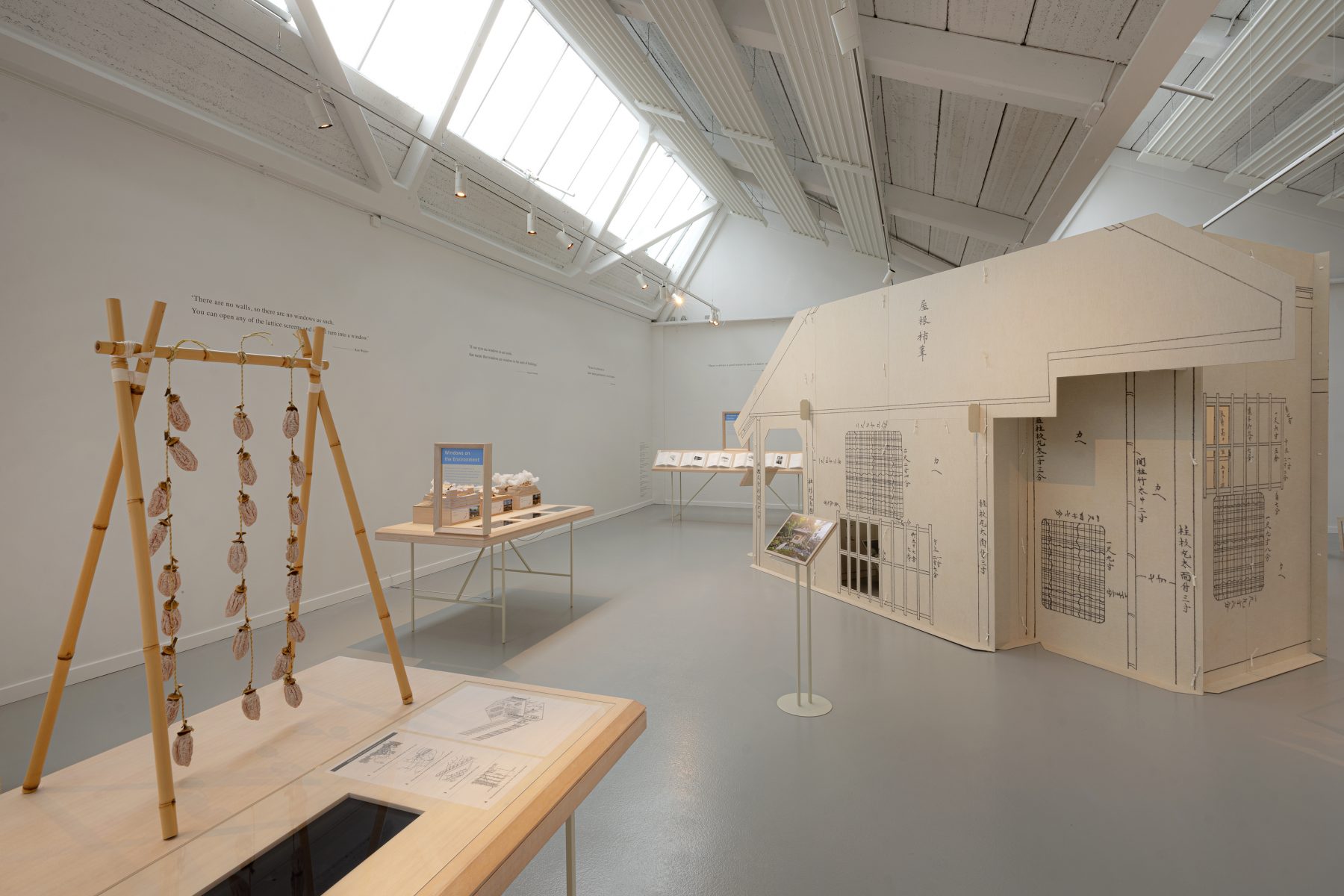 [Extended till Summer 2023]Windowology: New Architectural Views from Japan at the VILLUM Window Collection, Denmark
18 SEP, 2022 - 15 AUG, 2023
Keywords
After being exhibited at the three Japan Houses in Los Angeles, São Paulo, and London, we are excited to announce that the exhibition Windowology: New Architectural Views from Japan opens at VILLUM Window Collection in Copenhagen, Denmark on 18 September 2022 and is scheduled to be on display through 15 Aug 2023 with free admission.
About the collaboration
In 2018, students of the Windowology research project visited VILLUM Window Collection (VWCO). The visit quickly resulted in several mutual trips between Window Research Institute (WRI) and VWCO, and the beginning of an inspiring collaboration.
"The entire experience was eye-opening. We learned that we are not the only ones working with windows and conveying the extent of their significance. On the other side of the world, people are doing the same."
Says museum director of VWCO Dorthe Bech-Nielsen and continues:
"The Windowology project has enriched our knowledge of the importance of the window, especially in relation to different cultures around the world.
Our collaboration culminated in VWCO being able to display Windowology: New Architectural Views from Japan. We hope that this exhibition will also be an eye-opener for our guests. After all, a window is much more than just a building component."
Exhibition Overview
Title Windowology: New Architectural Views from Japan
Location VILLUM Window Collection
Address Maskinvej 4, 2860 Søborg, Denmark
Time Tue: 10:00 – 16:00, Thu: 10:00 – 20:00, Sun: 11:00 – 17:00
Duration 18 Sep. 2022 – 15 Aug. 2023 [Extended]
Admission Free
For more information, please visit here.
Core exhibition themes include:
Windows on teahouses
Enter a full-scale replica of the 17th century okoshi-ezu (three-dimensional architectural plan) of Yōsuitei teahouse in Kyoto, constructed from washi (Japanese paper). Famous for its 13 windows despite its small size, each widow is designed to enhance the experience of the tea ceremony via the control of light and breeze.
Takumi Ota Photography Co., Ltd. 2019
Windows on craft
Examine the central role windows play in the creation of Japanese crafts such as ceramics from Mashiko, indigo dyeing and washi from Matsue. Used as ʻworking windows', they bring in wind to dry materials, let out steam, allow items to be smoked or even trap heat – all processes integral to the creation of each craft.
Yoshiharu Tsukamoto Laboratory, Tokyo Institute of Technology. Window Workology. 2014
Windows on manga
Explore one of Japan's most popular manga series ʻSazae-san'. First published in weekly newspapers between 1946 and1974 and framed within a yonkoma manga (four-cell comic strip), the characters are often depicted sitting in a typical Japanese house, communicating with other characters via neighborhood windows.
©︎ HASEGAWA MACHIKO ART MUSEUM
Windows on how we live now
Discover the works of photographer Jérémie Souteyrat. Interested in the different architectural concepts of windows in Japan, his works highlight how urban windows are carefully positioned in response to sightlines in the surroundings, while rural Japanese homes are often built to capture the natural environment.
House O by Hideyuki Nakayama © Jérémie Souteyrat
Windows on storytelling
Famous windows in fiction are often used as a place of exchange, a means to indicate separation or even an entrance to another world. The exhibition explores the role of windows in famed Japanese literature throughout the ages, and what this age-old literary device has come to represent.
Windows on film
Japanese timber-based architecture uses window-like components known as shōji (sliding translucent screens) and fusuma (sliding partitions) to create entirely new spaces. A short film on Kikugetsutei – a Japanese teahouse in Kagawa Prefecture – is available to view, revealing, through the rearrangement of ʻwindow' spaces, the different ways in which a Japanese building can be completely transformed over a period of 24 hours.
Windows on the environment
The role of windows in relation to the environment is constantly developing, and Japan is leading the way in creating sustainable architecture. As our interaction with nature becomes increasingly central to building practice, the exhibition explores the way heat, light and wind behave around windows in Japanese houses.
Interactive window installation
The exhibition also features the interactive, site-specific installation "You would come back there to see me again the following day" by artist Tsuda Michiko. Through the use of projected camera footage, mirrors, and frames the installation seeks to alter the perception of the space and time.
Photo: Tadasu Yamamoto, Installation view at "Open Space 2016: Media Conscious" (NTT InterCommunication Center [ICC], Tokyo, 2016)
About the VILLUM Window Collection
VILLUM Window Collection documents and communicates the window's cultural history, its technological development and – not least – the window's importance for people's access to light, air and views.
The museum invites visitors on a journey through a time tunnel, where light can be experienced through historic windows, from the earliest simple light openings to today's high-tech and climate-friendly windows. Window design and manufacturing techniques are linked here and create an understanding of the importance of the window for architecture and urban spaces, as well as welfare and quality of life.
A main feature of the exhibition is a colorful wall of sliding panels, designed with inspiration from the color spectrum of light. Visitors can explore more than 90 different window types with different periodic and stylistic features – the collection is constantly changing with new interesting windows from around the world.
VILLUM Window Collection opened in 2015 on the initiative of Lars Kann-Rasmussen. The museum is named after his father, civil engineer Villum Kann Rasmussen, who founded the VKR Group in 1941 and developed the first VELUX skylight in 1942. VKR Holding A/S owns the museum, which is located in the VKR Group's first headquarters in Copenhagen (Søborg).
Read more at http://en.villumwindowcollection.com/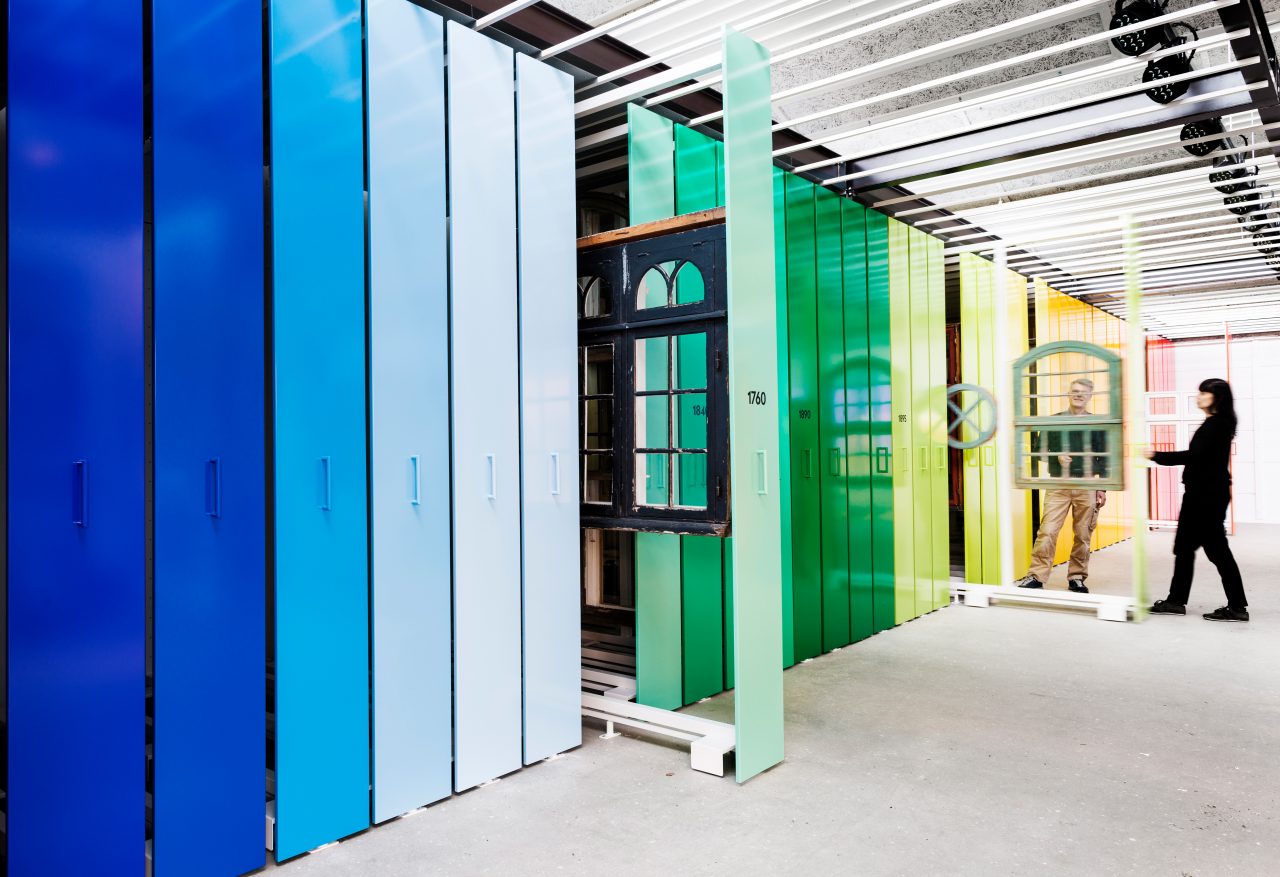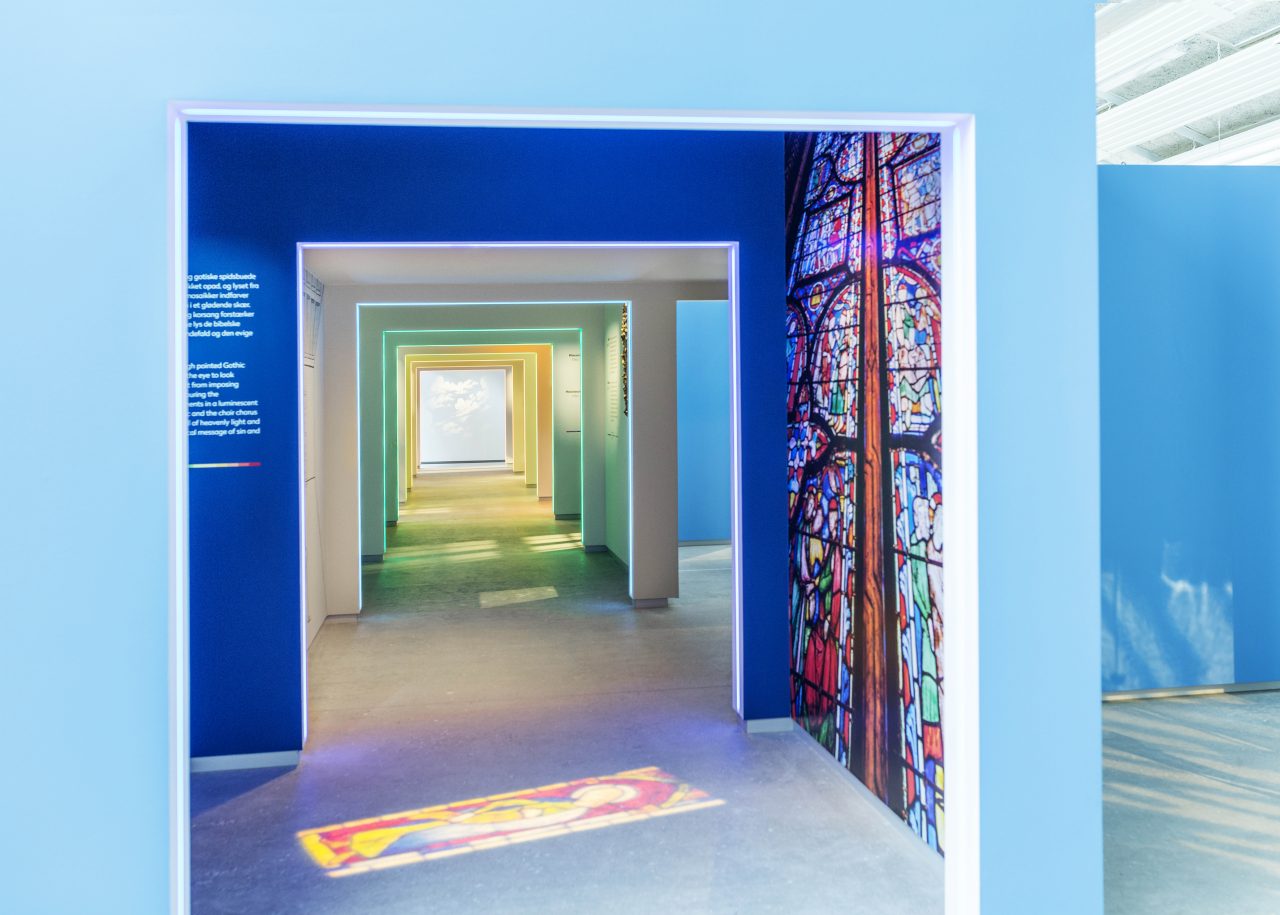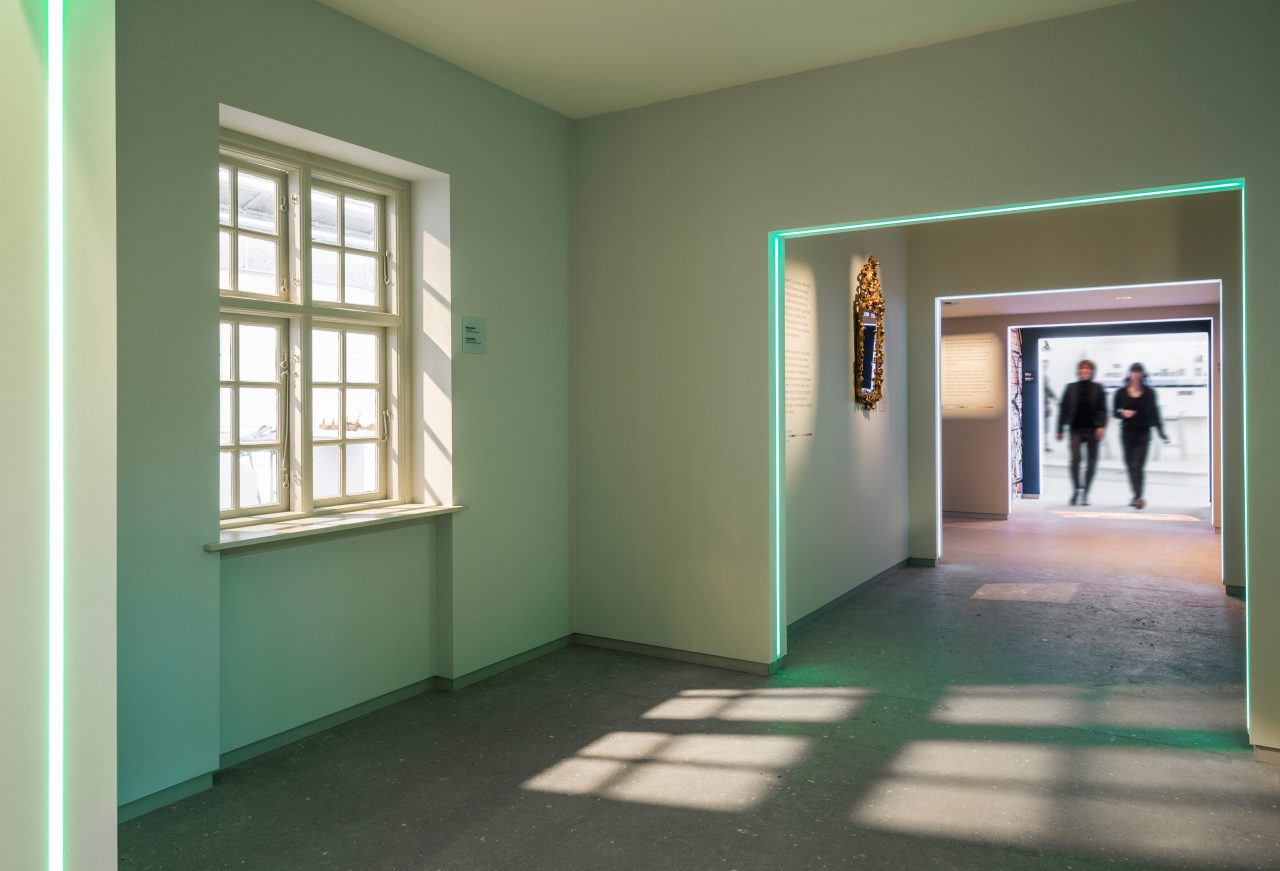 About the Window Research Institute
The Window Research Institute is an incorporated foundation based in Tokyo dedicated to the development of architectural culture. The Institute advances knowledge concerning windows and architecture, through research grants, publications, and public events. The research project ʻWindowology' was launched by the Institute based on the belief that "windows represent civilization and culture". Over the past 10 years, the institute has been accumulating research findings through conducting collaborative studies with universities and researchers both in and outside Japan. For more information, please visit the website: https://madoken.jp/en/
Facebook | Twitter | Instagram
This exhibition was organized as Japan House* touring exhibition and toured its three hubs in Los Angeles, São Paulo and London.
*Japan House – Japan's overseas communication hubs which promote Japan's rich and varied attractiveness as well as its policies, initiatives and views.
Top: Jens Lindhe