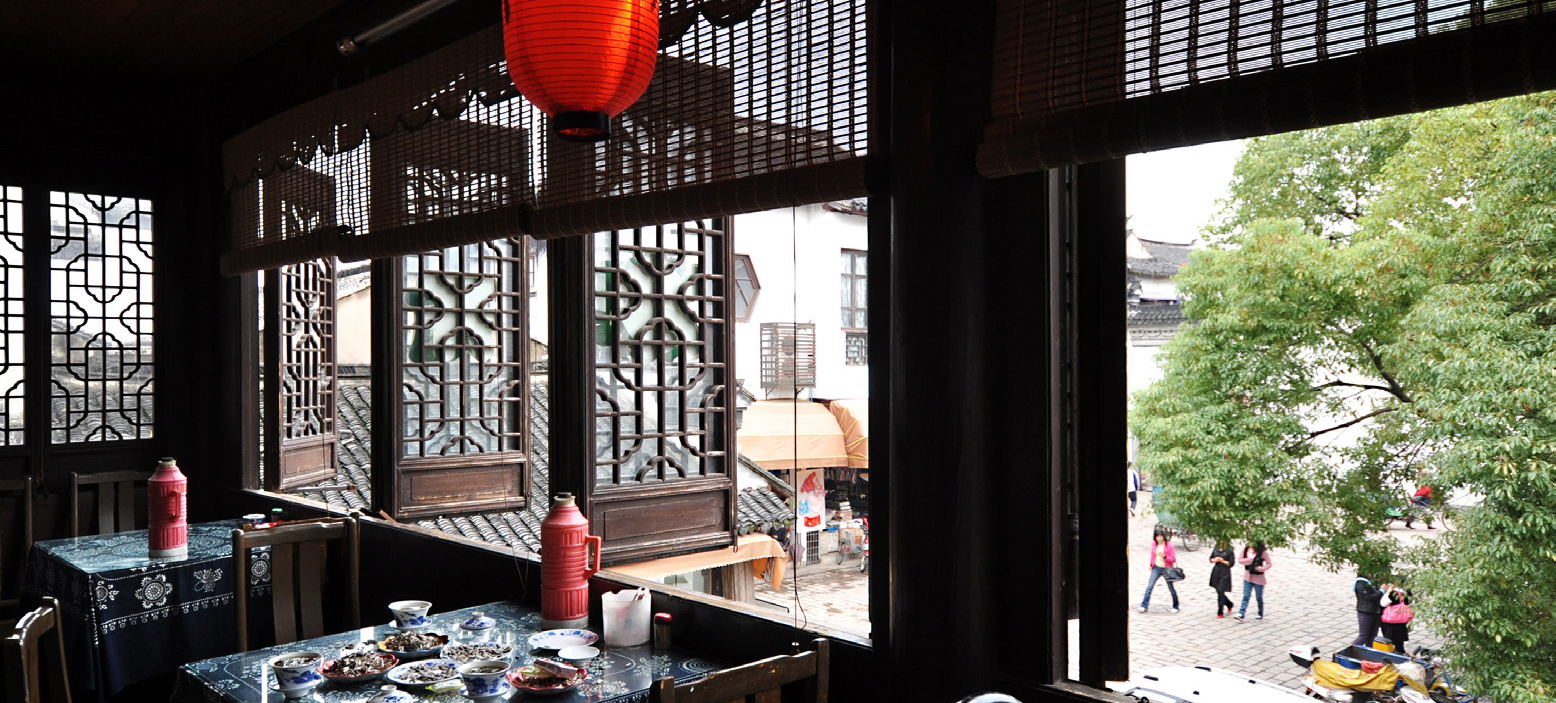 Cafe in Suzhou
28 Nov 2014
Keywords
Windows on the second floor of a café in Suzhou. The waist-high double-lattice windows repeat along the façade, allowing for tables to be set against the wall. With one table per window, the tables form a similar repetition on the inside. Sudare [reed blinds] hang from the inside of the windows.
Café in Suzhou
Café / Suzhou, China / Cfa
This article is an excerpt from "Window Behaviorology," a joint research project concerning windows and the behaviors around them done in collaboration with Tokyo Institute of Technology's Yoshiharu Tsukamoto Laboratory.