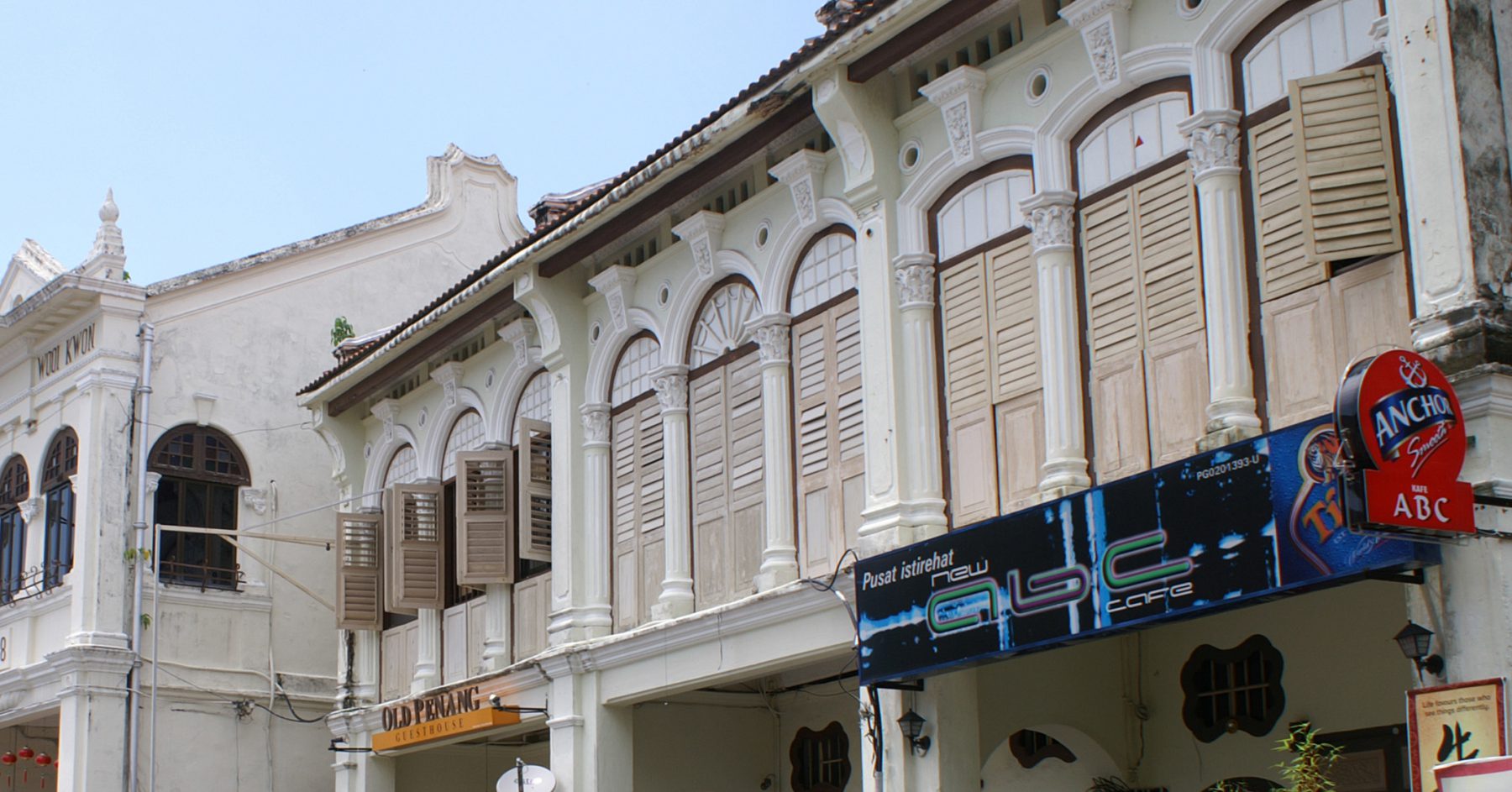 Old Penang Guest House
04 Jul 2016
Keywords
The windows of a hotel in Georgetown on the island of Penang, Malaysia. This type of medium-rise residential building with a shop on the first floor is called a shophouse. The second floor juts out over the first, forming an arcade that is used as a relaxing area. The dual swinging shutters of each window are fitted with horizontal louvers, meant to diffuse the sunlight coming in. The angle of the louvers can be adjusted by moving a crossbar up and down.
Old Penang Guesthouse
Hotel / Penang, Malaysia / Af
This article is an excerpt from "Window Behaviorology," a joint research project concerning windows and the behaviors around them, done in collaboration with the Tokyo Institute of Technology's Yoshiharu Tsukamoto Laboratory.