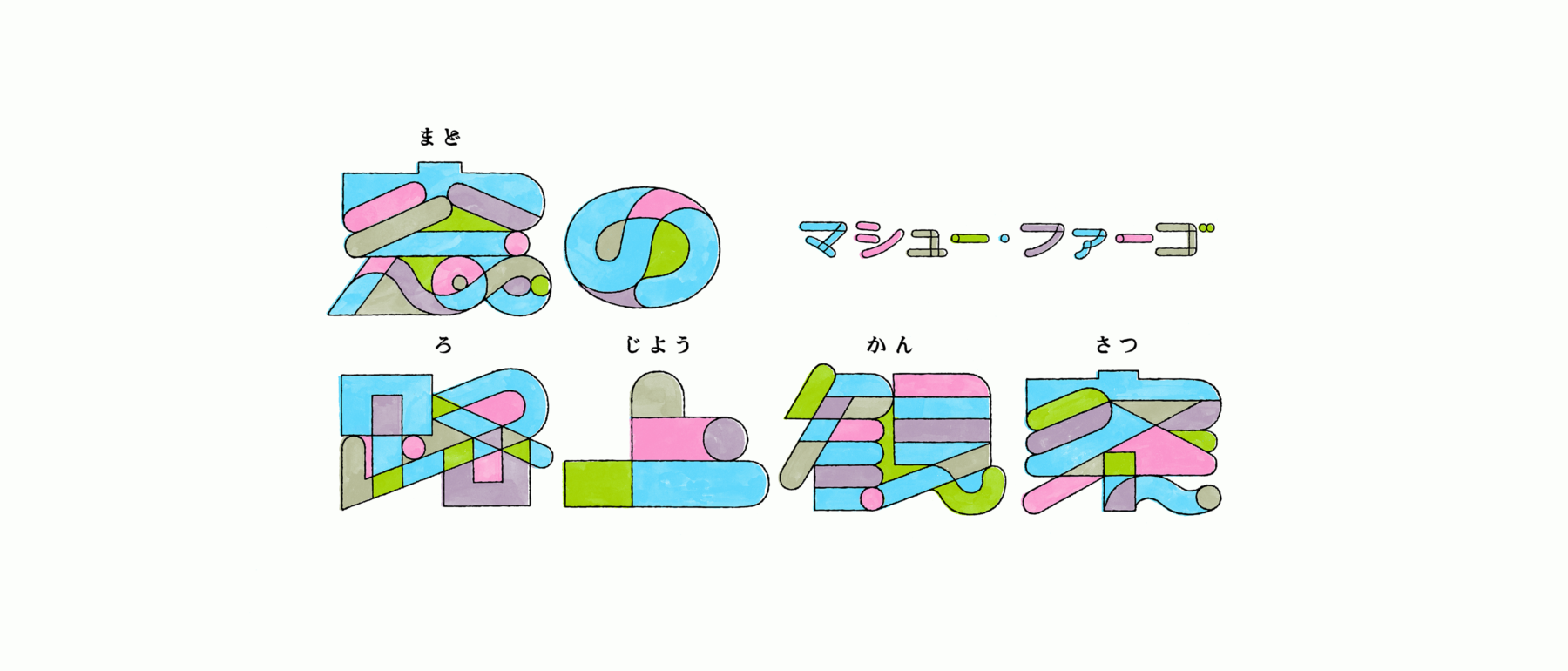 05 Mar 2019
Keywords
Fenestration Observations is a series of window disquisitions by Matthew Fargo. In it, the translator of Genpei Akasegawa's Hyperart Thomasson probes the city for hidden and forgotten features of the fenestral landscape. Join him on his hunt for windows that, seen in a particular light—from a particular and tangential vantage—become accidental works of art.
I'd like to talk about my favorite hole-in-the-wall, today, which is not the yakitori joint down the block but a literal hole in a genuine wall—that is, a window. You encounter walls with windows like this all over Japan, stacks of concrete block with mortar icing, hugging the perimeter of a building a firmly as a girdle, windows peeking in on one meager meter of garden.
Cheap and fireproof, the humble concrete block migrated to Japan en masse after the war, and the distinguishing feature of these blocks—the thing that really makes them useful—is the way that they are punctuated with little windows. You're probably at least familiar with the hardware store version with its two rounded holes, like the perforation in film. There is actually a patent for a machine used to make these concrete blocks, dating all the way back to 1855, which mentions the holes as a means to expedite the drying process.1 And these little windows, it turns out, serve a myriad of other purposes: they make the blocks lighter; they serve as grips for easy lifting; they drastically cut the cost of concrete materials; when aligned vertically, they allow for plumbing or rebar to be threaded through them; and when arranged horizontally they afford the commerce of luxuries like air, light, the voices of songbirds—which is to say, they form little windows.
Octothorpe, Water Chestnut, and Three Mountain patterns.
Photos by Ishikawa Ken.
And in the early twentieth century, the "window-ness" of concrete blocks was emphasized by the rise of Art Deco, which loved nothing more than concrete and baroque decoration, and promptly conceived of a thousand unique varieties of window within the standard concrete masonry unit.2 Walking around Tokyo today, you can make a game out of spotting the different styles of concrete block: octothorpe, turtleshell, abacus.
In the big city, however, as population density increases and privacy wanes, you often find these little windows spaded over with mortar, still displaying the outlines of their erstwhile patterns. And in other cases, such as the instance at hand, nature handles privacy for you.3 By poking its neck through these blocks, the ivy has erased their functionality as windows and replacing them with another: they are now passageways through which greenery slowly commutes.
Notes
1. Depending on their size, a concrete brick without holes can take several months to dry.
2. Concrete blocks are also remarkable in that they comprise their own unit of measurement—the concrete masonry unit (CMU).
3. The Street Observation Society, formed by Akasegawa Gempei, has documented several instances like this, where plants are responsible for the creation of a Thomasson, under the rubric of "plant-centric Thomassons."
Further Reading
Foster & Messinger. Building Block. Patent Jan. 16, 1855. US12264A United States.
Fenestration Observations
The title derives from "Street Observation," a practice formalized by Genpei Akasegawa and affiliated artists in the 1970s. Beginning with a specific interest in the useless and defunct artifacts of our man-made environment, the genre soon spread to encompass a wide variety of observational fieldwork. Inspired by the observations of Japanese Modernologists like Kon Wajirō,  "Street Observation" involves the meticulous examination and documentation of telephone poles, handbills, manhole covers, school uniforms, urban gardens, and other phenomenon that seem to exist outside the hyper-functionality of contemporary life.
Matthew Fargo
A Translator, designer, technologist, Fargo studied Japanese Literature at UC Berkeley and Interaction Design at NYU's ITP. The translator of Akasegawa Genpei's Hyperart Thomasson, creator of the iOS App "Ekibo," and a member of the design group NNNNY, Fargo prefers *not* to explore the intersection of literature and design, opting to pursue each in its own capacity.