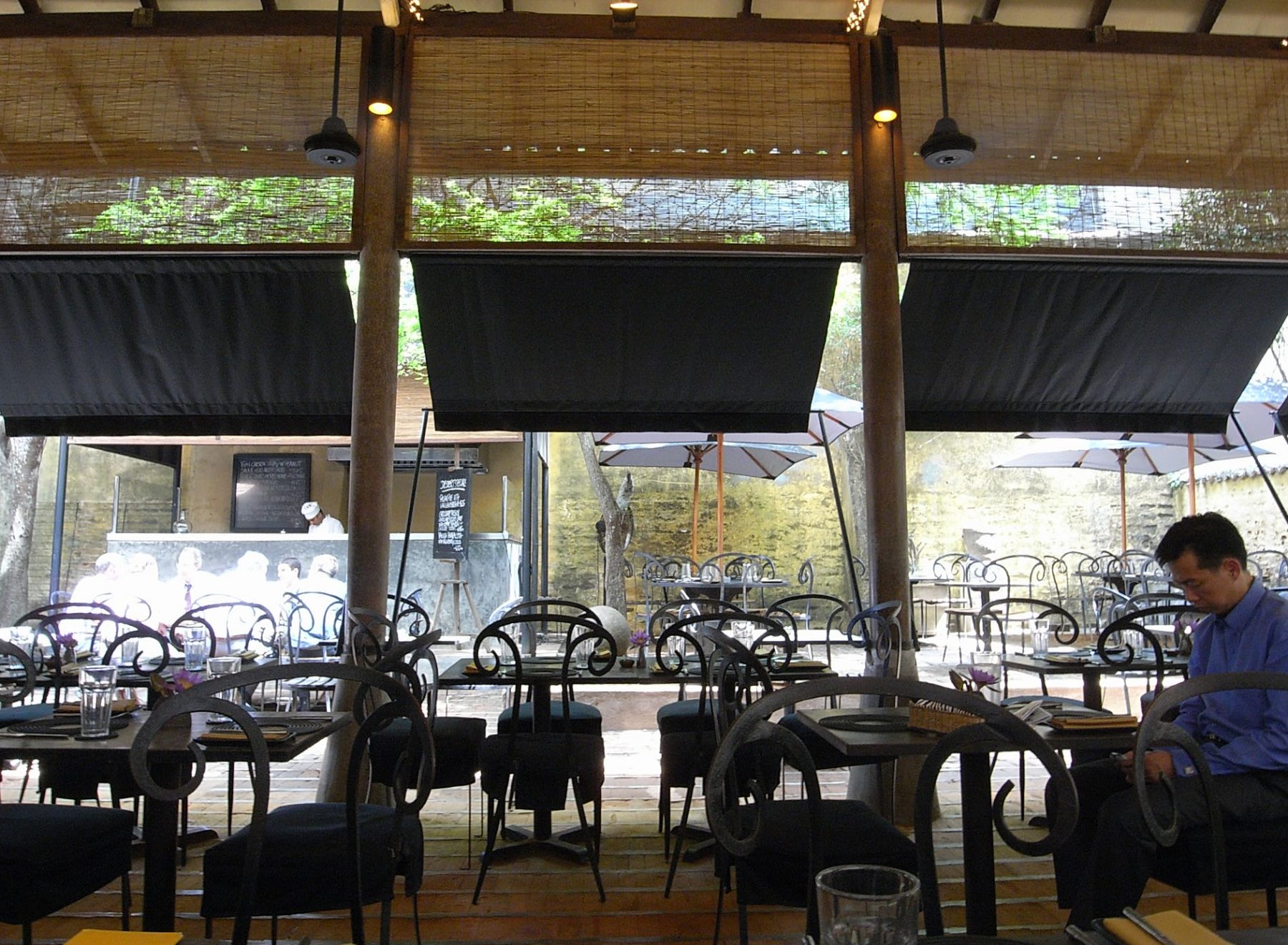 Paradise Road Gallery Café
09 Mar 2015
Keywords
The windows of the Paradise Road Gallery Café in Colombo. Awnings and sudare hang between the round columns. On the other side, concrete benches are built into the spaces between the columns.
Paradiseroad Gallery Cafe 1
Cafe / Colombo, Sri Lanka / Af
This article is an excerpt from "Window Behaviorology," a joint research project concerning windows and the behaviors around them done in collaboration with Tokyo Institute of Technology's Yoshiharu Tsukamoto Laboratory.