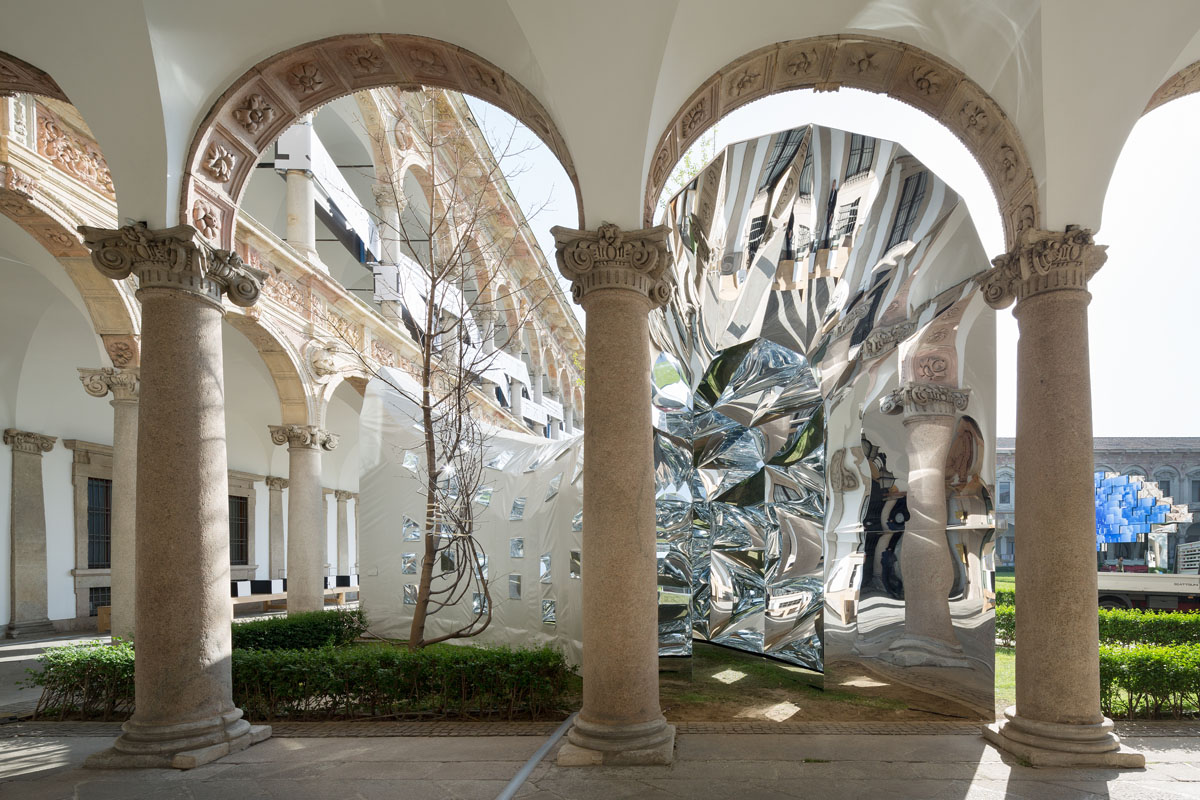 WINDOWSCAPE: An Exhibit for the Milano Salone
8 - 24 APR, 2014
Keywords
YKK AP and the internationally acclaimed architectural studio Atelier Bow-Wow put together a joint exhibit for the Milano Salone held in Italy from April 8 to April 24, 2014.
In our exhibit, titled WINDOWSCAPE, we presented new possibilities for windows in response to INTERNI magazine's theme for the exhibition, "FEEDING—NEW IDEAS FOR THE CITY". The main feature of our exhibit, which we set up in a colonnaded courtyard of the University of Milan where the event was held, was an installation titled Kaleido-window—a kaleidoscope-inspired tunnel-like structure composed of an assemblage of windows. In a section of the colonnaded walkway beside the installation, we gave away posters of windows from around the world.
We had photographed these windows during the fieldwork we began conducting in 2007 together with the Yoshiharu Tsukamoto Laboratory of the Tokyo Institute of Technology as part of our original "Windowology" research. Visitors were encouraged to "make" new windows at home by taking the posters with them and putting them up on their walls. The event was visited by more than 70,000 architects, designers, students, children, and elderly people from nations all across the world. Our exhibit bustled with activity throughout the duration of the event as visitors picked out posters and photographed their reflections in the Kaleido-window.
The event provided us with a great opportunity to promote our Windowology research activities and to share with the world the multifaceted appeals and potentials of windows.