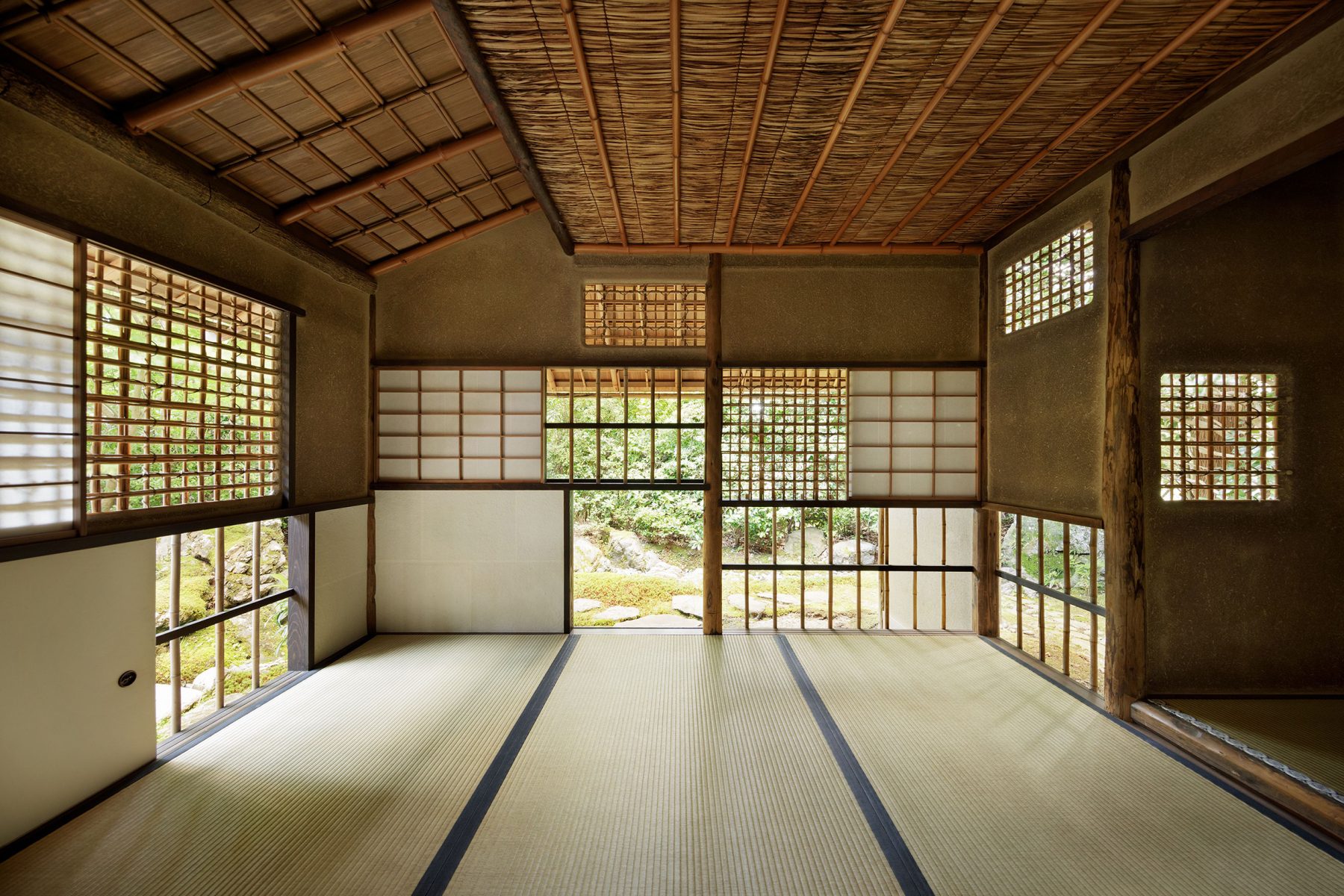 Windowology: New Architectural Views from Japan Exhibition at Japan House London
03 Feb 2020
Keywords
Japan House London is temporarily closed to hinder the spread of coronavirus (COVID-19).
Any changes to the above status will be communicated through our website or social media.
https://www.japanhouselondon.uk/visit/coronavirus-update/

The Window Research Institute is pleased to announce the exhibition Windowology: New Architectural Views from Japan, from 16 April to 28 June 2020 at Japan House London. The exhibition will travel to Los Angeles and São Paulo after London.
─────────
Japan House presents Windowology: New Architectural Views from Japan from 16 April – 28 June 2020
For images, please visit: www.japanhouselondon.uk/media-centre/exhibitions/windowology-new-architectural-views-from-japan/images/
Windowology: New Architectural Views from Japan presents a multidisciplinary exhibition combining the architecture of windows, photography, manga, craft and technology to explore the ways windows offer not only a perspective on Japan and the rest of the world, but act as cultural objects in their own right. This exhibition runs from 16 April – 28 June 2020.
Produced by the Window Research Institute under the direction of architectural historian and critic Igarashi Tarõ, this free exhibition looks at the ways in which windows frame our vision to give us unique perspectives on the world. Acting as a dividing space, letting in light and keeping in heat, the exhibition explores the significance of windows beyond their primary architectural function to consider the impact they have on each of us, every day.
Unlike houses made of bricks and mortar, Japanese architecture has traditionally made use of pillars and beams to create structures which allow for flexible, moveable spaces in which windows and openings can be created at will by the sliding of a screen. In a single day, the space within a Japanese building may be dramatically altered; an opening may be created to reveal hidden gardens, or spaces may be separated to create new rooms. This makes the concept of windows in Japanese architecture fundamentally different from that of other cultural styles.
This exhibition explores how windows can be associated with specific cultures; how the ʻdreh-kipp' windows originating in Germany tilt, while ʻFrench windows' open from the middle and Japanese windows may slide horizontally.
Commenting on the exhibition, the Director of the Window Research Institute says:
"We regard windows not only as a part of architecture, but as being related intimately to people's lives and physical actions; and have taken the approach of deciphering the significance of windows from various different perspectives. This Japan House touring exhibition will provide an excellent opportunity to introduce windowology research originated in Japan."
Displays within the exhibition include:
Windows on teahouses
Within the Japan House Gallery, a full-scale replica of Yosuitei teahouse in Kyoto is reconstructed from washi (Japanese paper). The construction of this model employs okoshi-ezu: a three-dimensional architectural plan of the sort once used by tea masters and carpenters to review their structures in detail. Visitors to the Gallery are able to explore a replica of the teahouse, which has a total of 13 windows, providing opportunities to alter the environment, such as light and breeze, despite its small structure.
Windowology at Japan House London – Takumi Ota Photography Co., Ltd. 2019
Windows on craft
The exhibition examines the ways windows are employed as part of the manufacturing process in artisan workshops. Windows may bring in wind to dry materials, let out steam, smoke items or trap heat. The making of Japanese crafts such as ceramics from Mashiko, indigo dyeing and washi (Japanese paper) from Matsue all rely on such ʻworking windows' and the sensitivities and relationships with such windows of the craftspeople who make use of them.
Windowology at Japan House London -Yoshiharu Tsukamoto Laboratory, Tokyo Institute of Technology. Window Workology. 2014
Windows on manga
As part of the exhibition eight window-related episodes of manga series ʻSazae-san' are displayed within the Gallery. One of Japan's most popular manga series, the works were first published in instalments in weekly newspapers between 1946-1974, framing scenes within a yonkoma (four-cell comic strip) style. The characters are often depicted sitting in a typical Japanese house, communicating with other characters via neighbourhood windows.
Windowology at Japan House London.
©︎ HASEGAWA MACHIKO ART MUSEUM

Windowology at Japan House London.
©︎ HASEGAWA MACHIKO ART MUSEUM
Windows on how we live now
The works of French photographer Jérémie Souteyrat are displayed as part of this exhibition, taken from two of his books: "Tokyo Houses" (2014) and "Japan, Archipelago of the House" (2014). His works highlight how city windows within Japan are often carefully positioned in response to sightlines in the surroundings, while rural Japanese homes are often built to capture the natural environment.
Windowology at Japan House London
House O by Hideyuki Nakayama © Jérémie Souteyrat
Windows on storytelling
In the world of fiction, windows can act as a place of exchange, a prop to indicate separation or even as a gateway to another world. Stories showcase the subconscious thoughts about windows held by those outside of architectural professions. The exhibition showcases the use of windows in various stories from Japanese literature, translated into English. In a separate section passages from architectural books are also displayed, addressing fundamental questions such as "what are openings in Japanese architecture?" Finally, a selection of books exploring the subject of ʻwindowology' are available in a reading section within the exhibition.
Windows on film
In Japan's timber-based architecture, window-like components installed in the gaps between columns are referred to as hashirama sōchi (devices between columns). Specifically, they can take the form of walls or fixtures, such as shōji (sliding translucent screens) and fusuma (sliding partitions). Within the Japan House Gallery a short film on Kikugetsutei – a Japanese teahouse in Kagawa Prefecture – can be watched revealing the various ways a Japanese building transforms in the space of 24 hours.
Windows on the environment
The role of windows in relation to the environment is constantly developing. High-rises with windows which do not open, offices with mechanical ventilation and air conditioning have all changed the way windows function within buildings. But now, with the growing demand for sustainable architecture, the role of the window as an interface with the outdoor environment has gained renewed importance. One could say that there is a new interest in architecture that ʻbreathes' and interacts with nature. In this exhibition, visitors are able to see the way heat, light and wind behave around constructed openings in Japanese houses.
This exhibition runs from 16 April – 28 June 2020 and is presented as part of the London Festival of Architecture. Admission is free.
About the Window Research Institute
The Window Research Institute is an incorporated foundation based in Tokyo dedicated to the development of architectural culture. The Institute advances knowledge concerning windows and architecture, through research grants, publications and public events. The research project ʻwindowology' was launched by the Institute based on the belief that "windows represent civilization and culture". Over the past 10 years, the institute has been accumulating research findings through conducting collaborative studies with universities and researchers both in and outside Japan. For more information please visit the website: madoken.jp/en/.
About Japan House
Japan House London is the new cultural centre offering visitors an experience of the best and latest from Japan. Located on London's Kensington High Street, the experience is an authentic encounter with Japan, engaging and surprising even the most knowledgeable guests. Presenting the very best of Japanese art, design, gastronomy, innovation, and technology, it deepens our appreciation of all that Japan has to offer. Part of a global initiative led by the Japanese Ministry of Foreign Affairs, there are two other Japan Houses, in Los Angeles and São Paulo.
For more information please visit the website: japanhouselondon.uk
Contact:
HOW INC.
pressrelease@how-pr.co.jp
TEL +81 3 5414 6405 / FAX +81 3 5414 6406