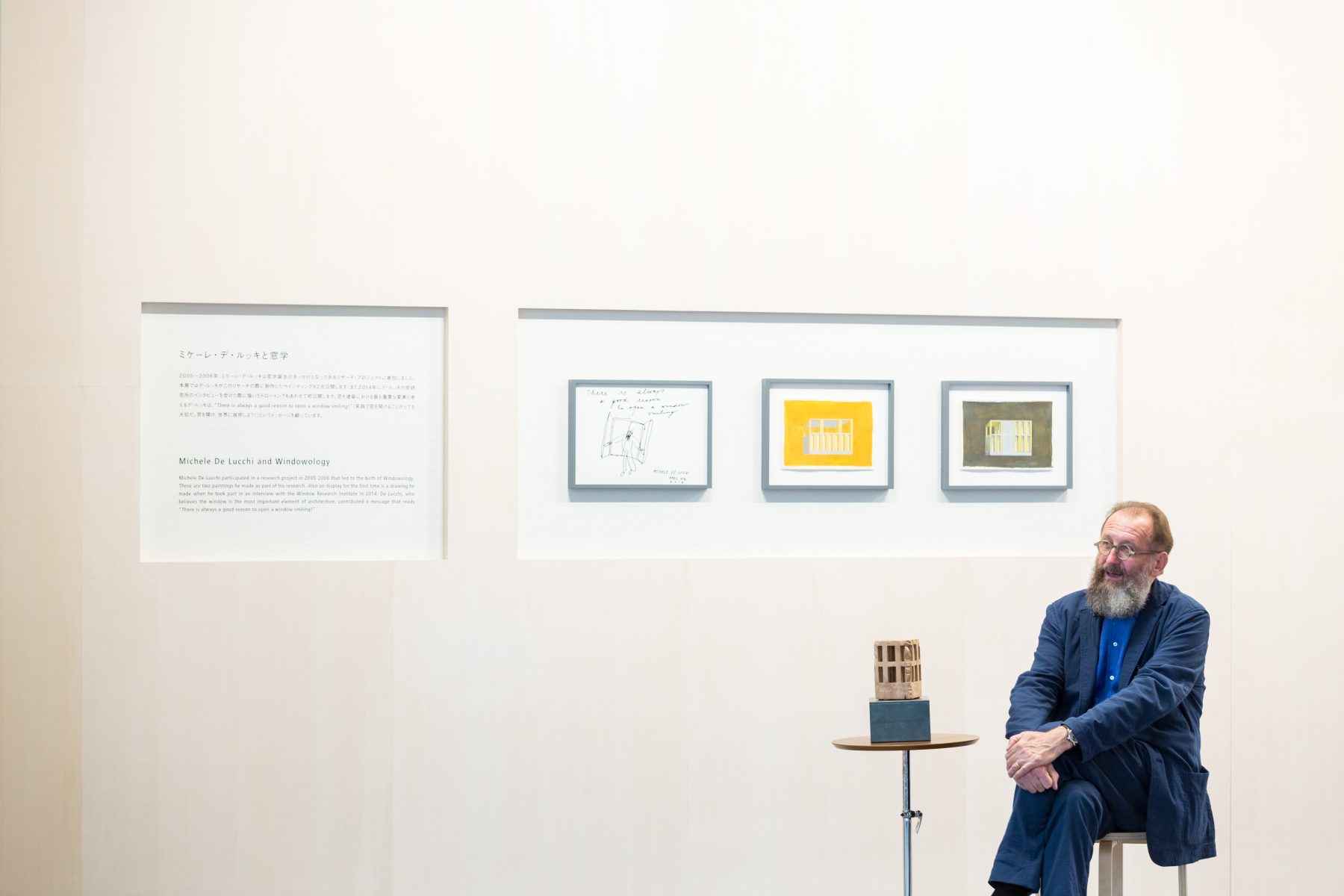 02 Mar 2018
Michele de Lucchi is a leading Italian architect who has been active in his field since the 1980s.
The drawings he created for his interview with the Window Research Institute were selected for use as the main visuals of the YKK AP Windowology 10th Anniversary Exhibition and Symposium. A special exhibition of two of Mr. de Lucchi's paintings was also conducted at the Windowology Exhibition held at Spiral.
At the Windowology Symposium, Mr. de Lucchi participated in the panel discussion on "The Roots of Windowology" and prepared a lecture on "The World Through the Window." He now speaks once again on the allure of windows as he looks back on the Exhibition and Symposium.
Michele de lucchi
Born 1951 in Ferrara, Italy. Studied architecture in Florence. Was a central member of design groups such as Cavart, Alchymia, and Memphis during the era of avant-garde and experimental architecture. Designed furniture for companies in Italy and Europe. Served as the design director of Olivetti from 1992 to 2002 and led experimental projects for Compaq, Philips, Siemens, and Vitra. A large number of his works were acquired by the Centre Georges Pompidou in 2003. Selections of his work are also on exhibit in major museums in Europe, the United States, and Japan.